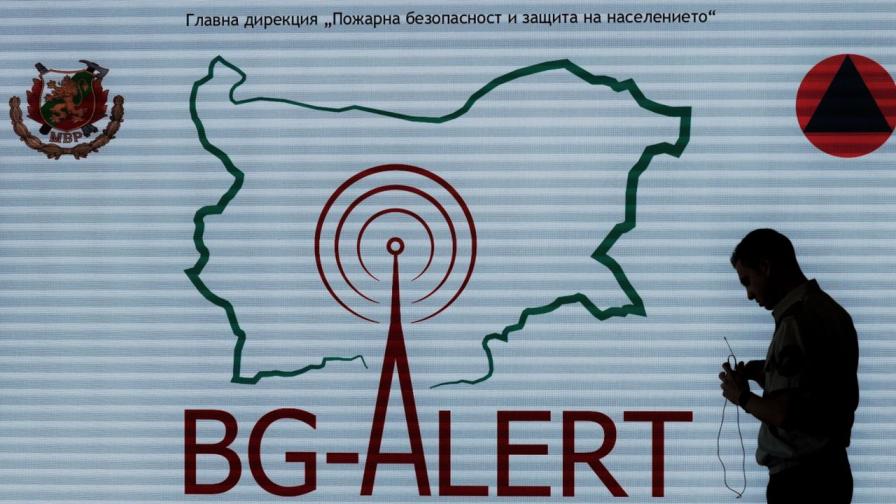 Share 0
The BG-ALERT system is being tested in four regions of the country. This is clear from a message on the website of the emergency warning system.
Inspector Lukarev: The BG-ALERT system will not notify people of an impending earthquake
The test today will be in Burgas, Sliven, Stara Zagora and Yambol. For half an hour from 12:00 to 12:30 a.m., a message containing text in Bulgarian and English will be broadcast.
The BG-ALERT system: Who can decide to send the emergency messages
The receipt of the message on the mobile device is expected to be one-time and accompanied by a specific sound and vibration, even with silent mode enabled.
Source: BTA, Dimitar Abrashev
system BG-ALERT test message