On November 18 and 19, on the stage of the National Music Theater "Stefan Makedonski" and to the sounds of Cole Porter, the baritone Dobromir Momekov and the soprano Ilina Mihailova, in the roles of the main characters, with their deep bel canto voices, strong acting presence on the stage and perfect mastery of complex and multi-layered images, managed to skillfully transport the audience into the parallel worlds of both Fred Graham and Lily Vannessy, as well as Petruchio and Catherine (Kate).
Despite their successful operatic careers, the gifted soloists accept the challenge of the musical, where they also show a high level of professionalism and dedication.
The charismatic Ilina Mihailova easily transforms herself into each of her roles on stage, touching the audience with the tenderness and power of her voice. The charming Dobromir Momekov also captivates the audience with voice data, vision and charm. Thanks to the symbiosis of the qualities he possesses, our famous baritone played one of his most impressive roles – that of Don Juan, in Mozart's "Opera of Operas", a little earlier in the month of October in Varna, in the production of Musical-dramatic "Konstantin Kisimov" theater – Veliko Tarnovo.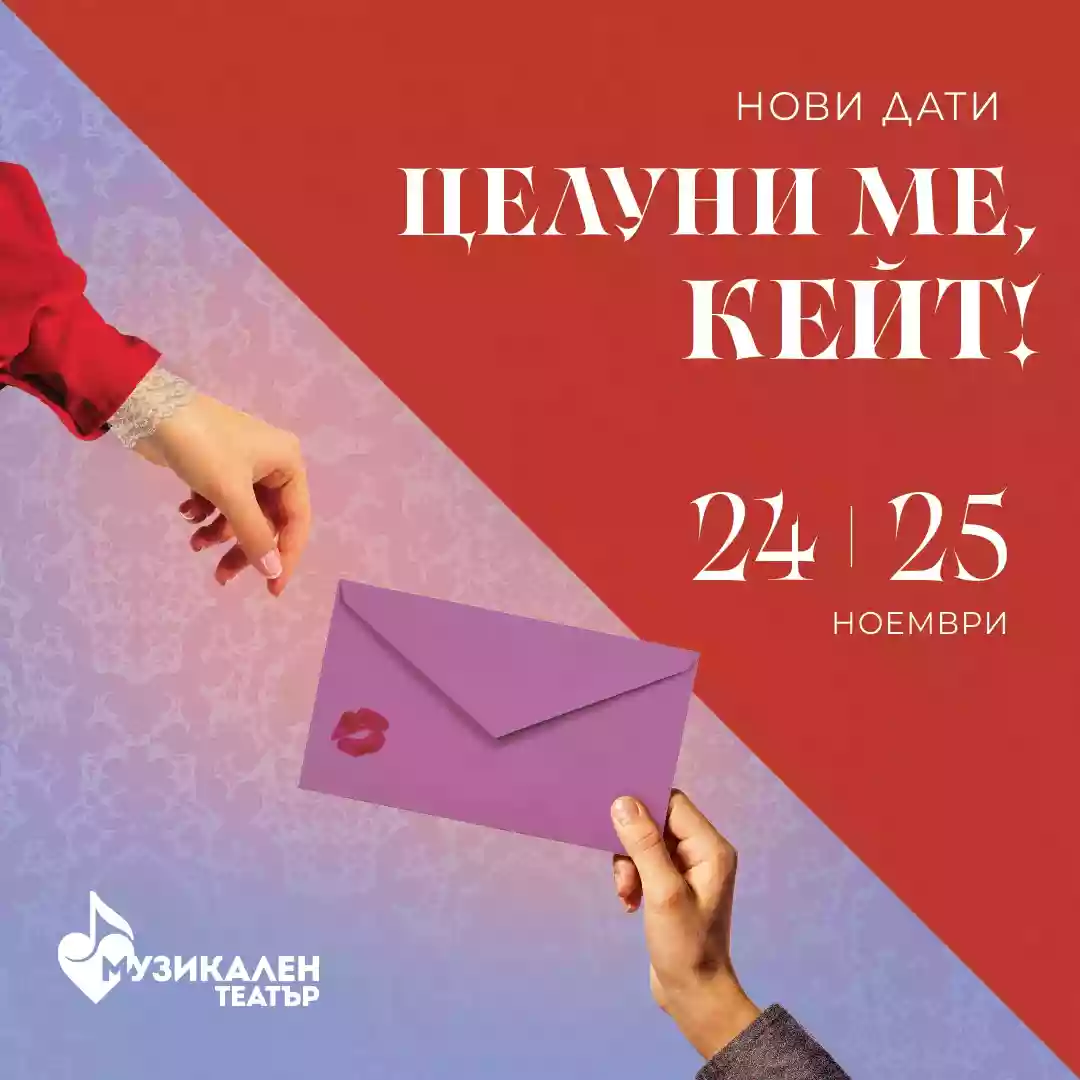 In "Kiss Me Kate" – the witty musical version of Shakespeare's masterpiece "The Taming of the Shrew", the talented performers bring comedic spontaneity and captivating romance, under the direction of Associate Professor Alexander Tekeliev, director of the Burgas State Opera.
This bright and glamorous performance within a performance boasts of great performances, songs, dances and costumes. The two stories quickly merge and intertwine as their characters are subject to their feelings and emotions, which they find increasingly difficult to control in the battle of the sexes on and off stage. The story lines have one thing in common – To discover the Path to Love.
You will find out whether this will happen and whether the naughty Kate will be tamed and kissed for the finale at the upcoming performances on November 24 and 25, on the stage of the National Music Theater "Stefan Makedonski" – Sofia.