The problem has already spread to domestic animals – especially cats. According to American scientists, 60% of these pets in the US are approaching obesity. The results of the study were published by Live Science. The studies involved 11 adult cats that consumed dry food in unlimited amounts. The health indicators of this group of animals were compared with a control group, members fed on a developed and controlled diet.
What happens to cats when they get fat?
The scientists used the same measurement system as in humans – body mass index on a 9-point scale.
Dog or cat – what kind of person you are according to your pet

At the beginning of the study, the indicator was 5.41 points. And after 18 weeks it had increased to 8.27 or 30% overweight. As a result, pets who overeat become less efficient at digesting food.
Animals with obesity do not receive the necessary set of nutrients and the composition of the intestinal microflora changes significantly. It is also noted that carbohydrates and fats are poorly absorbed in the bodies of overweight animals.
The scientists note that the study was short, so no long-term health problems for the pets were identified.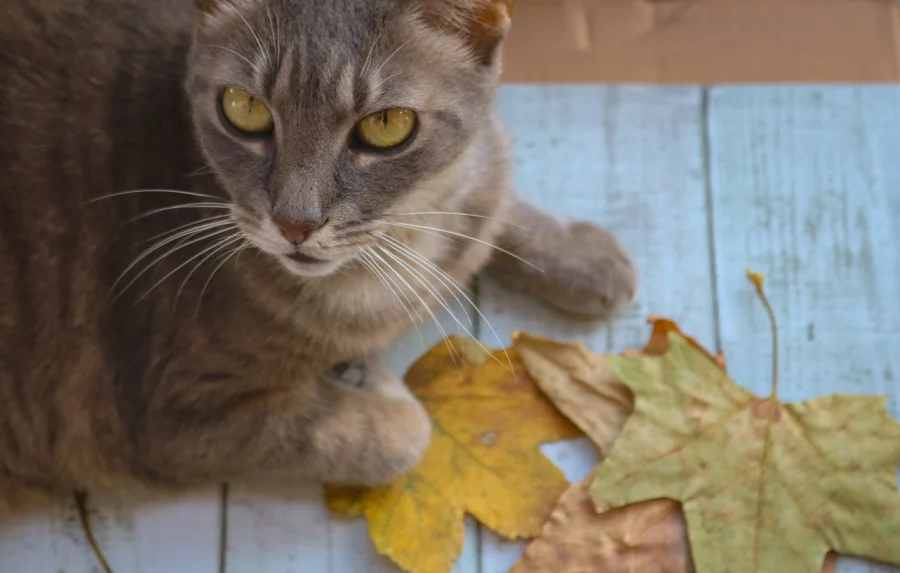 The diet of an adult cat should consist of 70% animal proteins and 30% fats and carbohydrates.
If the cat eats natural products, the calculation is carried out using special tables. If using ready-made food, follow the instructions on the back of the package.
It is also important to assess your pet's need for vitamin and mineral supplements. A veterinarian will help you determine the vitamin and mineral needs of your pet.
If the cat eats natural products, the doctor will recommend at least 1-2 courses per year. If you use ready-made food, no additional intake of supplements will be necessary. Ready foods are balanced in composition by the manufacturer. Therefore, all the owner needs to do is to correctly calculate the unit portion, taking into account the weight of the pet and make sure that the food is suitable for its age.
Set a feeding schedule for your pet – the domestic cat should eat several small meals a day and eat at the same time. Therefore, it is better to give food on a schedule, and between meals move the bowl out of reach of the animal.
Choose the right food container. It is better to feed your pet with metal bowls. They do not break and do not accumulate unpleasant odors.
You can also consider a ceramic pot. But you will have to take more care of it and make sure that there are no cracks on the edges. They become clogged with food residues and bacteria begin to multiply in them.
More: Scientists: People over this age should NOT have a cat at home