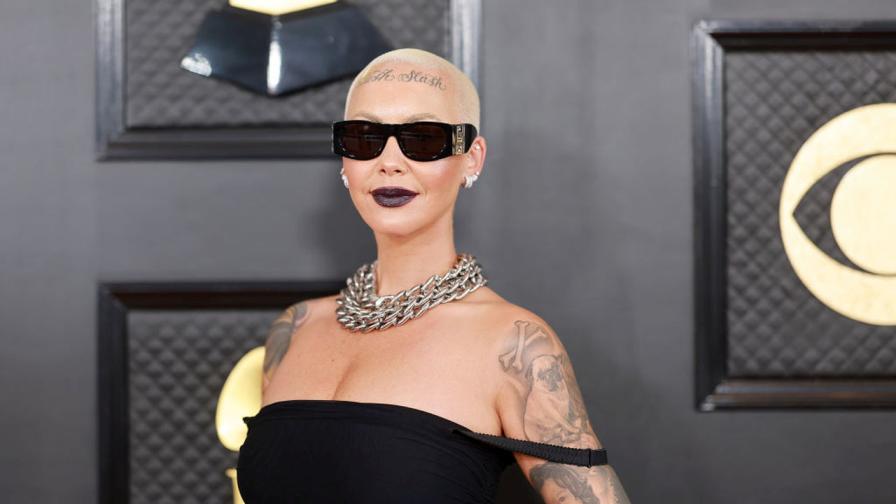 Amber Rose and her son enjoy a cup of coffee together "every morning".
"Slash is 4 years old. He's having a cup of coffee with me," the 40-year-old model casually explained to No Jumper podcast host Adam22, who was joined by his wife Lena Plug.
Amber Rose lets her 4-year-old son Slash drink coffee 'every morning' https://t.co/kCbfLrb6UD pic.twitter.com/RBmSe9Uggp
— New York Post (@nypost) November 20, 2023
"Both me and my kids sit and drink coffee and talk," continued Rose, who shares son Slash with music artist Alexander "AE" Edwards and 10-year-old Sebastian Bash with rapper Wiz Khalifa.
She repeated the amount – "a cup of coffee" – to the shocked couple.
"Wait, you're kidding, right?" Lena asked, to which Rose replied, "No! It's okay, no big deal. … Does not matter."
According to Amber, "It's a little caffeinated, and the coffee isn't bad." "My kids drink cola, too," she told the stunned couple.
By the same token, Rose said her son Bash grew up smelling weed and seeing his dad smoke it all the time.
"Wiz smokes all day, every day, so Bash, since he was 2 years old, is aware. It's nothing. He's desensitized."
"Slash is 4, and he drinks coffee all the time," says Amber Rose — who also opened up about how she addresses her OnlyFans with her kids (via @toofab)https://t.co/Mxy8jqLfLC
— TMZ (@TMZ) November 21, 2023
Amber Rose doesn't hide anything from her kids, including her past and current career choices.
In February, she revealed that she had already "had the conversation" with her eldest son about her work at OnlyFans and her previous work as a stripper.
Amber Rose says her 10-year-old son "doesn't care" that she has an onlyfans account pic.twitter.com/truClGee4t
— SAY CHEESE! 👄🧀 (@SaycheeseDGTL) November 16, 2023
"When it comes to women," she recalled telling him, "you've got to let women do what they have to do to support their families." Rose told Bash that "mommy's got to make money." , to afford his "nice school" and fun vacations.
Source: pagesix.com