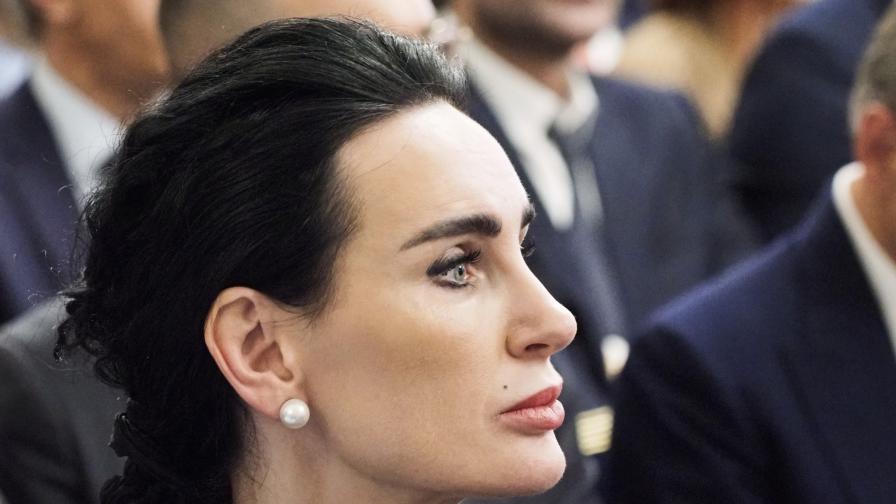 The messages of President Rumen Radev do not support diplomacy, but rather serve the interests of the aggressor state.
This is stated in the position of the Embassy of Ukraine in Bulgaria on the occasion of the head of state's statement that "diplomacy is an alternative to war", reports BGNES.
The Ukrainian diplomatic mission reminded that the military aggression of the Russian Federation against Ukraine began almost 10 years ago, in February 2014.
Rumen Radev: 100 thousand victims on the Ukrainian side alone
"Today is the 635th day of Russia's full-scale war, and Ukrainian citizens are heroically fighting against the aggressor and defending their freedom. All previous attempts at a peaceful and diplomatic settlement, with the signing of the Minsk Agreements-1 and Minsk Agreements-2, instead of fulfilling their main purpose, in fact allowed Russia to prepare for a full-scale military invasion of Ukraine on February 24, 2022," they say. from the embassy.
From there they emphasize that negotiations with the aggressor are an impossible option.
"Instead of peace and de-escalation as a result of diplomatic understanding with the terrorist state, this period saw the outbreak of the worst and most destructive war in Europe since the Second World War. Sitting at the table with the aggressor who comes with the goal of destroying, obliterating Ukrainian statehood, committing systematic genocide against the Ukrainian people in front of the eyes of the civilized world in the 21st century is an impossible option."
Until Russia returns to respecting the international legal order, until it withdraws its troops from the territory of Ukraine within the state and internationally recognized borders of 1991, there will be no peace in Europe.
Radev: We have before us a very complex diplomatic dilemma
">Radev: We have before us a very complex diplomatic dilemma
"Calls for peace and negotiations do not yield results in the face of terrorists encouraged by the Russian political leadership to mass murder peaceful people. It is important to emphasize that the liberation and protection of sovereignty and territorial integrity is the duty of the state and its armed forces, which is defined in the constitution of every modern democratic state," the Ukrainian embassy said.
"After the almost one hundred thousand registered crimes in Ukraine as evidence before the International Criminal Court, after the violations of all the norms of the conduct of war, after the nuclear blackmail, peace can and must be achieved exclusively and only under the conditions provided for in the Peace Formula of the President of Ukraine and supported by the international community", are categorical from the Ukrainian diplomatic mission.
Source bgnes