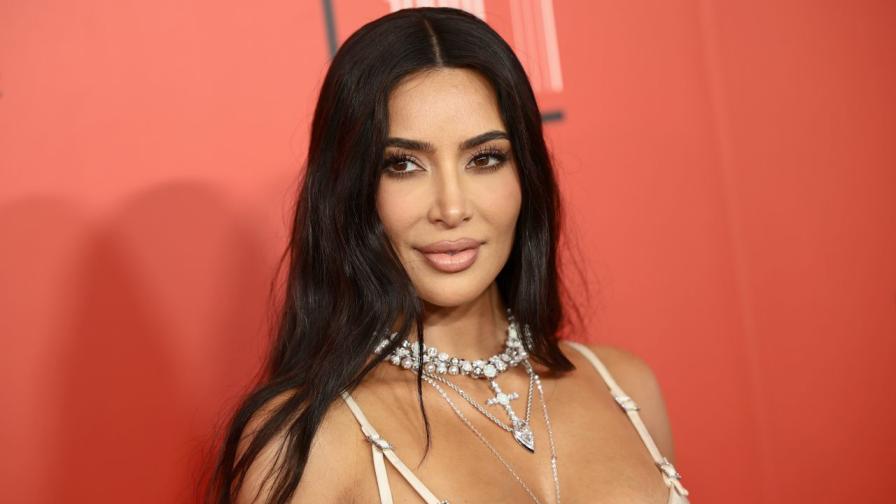 Kim Kardashian is moving from the small screen to the big screen.
The "Kardashians" star will produce and star in an upcoming comedy titled "The 5th Wheel," which is written by Paula Pell and Janine Brito.
Kim Kardashian to produce and star in comedy 'THE 5TH WHEEL.'
(https://t.co/NXzPKbTT1Q) pic.twitter.com/Za0ria37zw
— Film Updates (@FilmUpdates) November 19, 2023
Kardashian reportedly went hands-on with the film's launch and even attended every meeting to make herself look good.
The Skims founder's business skills seem to have rubbed off on Hollywood, with multiple studios wanting to do business with her.
Kim Kardashian to Produce and Star in New Comedy Film 'The 5th Wheel' https://t.co/aIiZWs1kII pic.twitter.com/JcrXZiFJEV
— Gyroscope Films (@gyroscopefilms) November 20, 2023
Although she has extensive experience as a reality star, Kardashian, 43, doesn't have much experience in the scripted world.
She recently starred in the horror series American Horror Story, a role that won her both praise and criticism from viewers.
Actresses Patti LuPone and Sharon Stone spoke out against the casting at the time, with the Broadway legend telling Andy Cohen that Kardashian was "taking away from the actors."
Kim Kardashian to produce, star in comedy 'The 5th Wheel' after controversial 'AHS' role https://t.co/wspdfwRnwh pic.twitter.com/Ii1UiwOVIS
— Page Six (@PageSix) November 20, 2023
Kardashian also did the voiceover for the animated film "Paw Patrol: The Mighty Movie" along with two of her children, North and Saint.
According to legal documents, North – who plays a puppy named Minnie in the film – was paid $20,000 for four recording sessions. Meanwhile, Saint, 7, earned $10,000 for two recording sessions for her role.
Source: pagesix.com