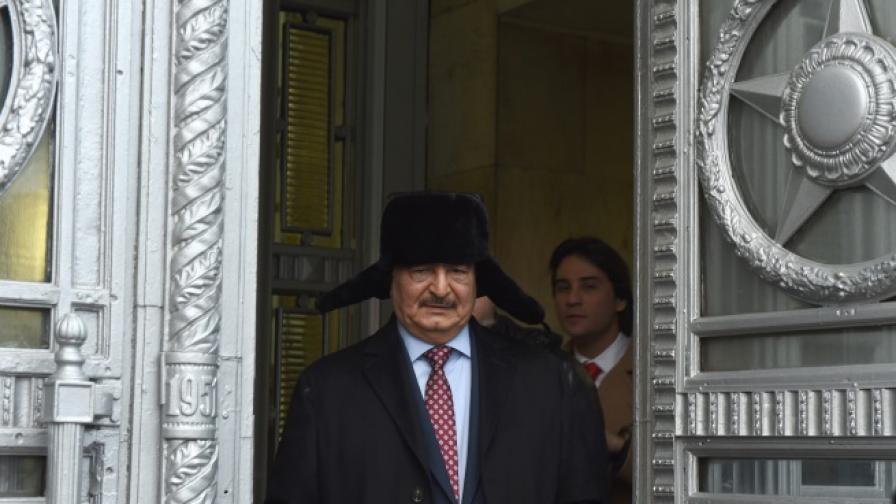 Russian President Vladimir Putin met today with the military leader of Eastern Libya, Khalifa Haftar, TASS reported, citing the Kremlin's press service.
According to Kremlin spokesman Dmitry Peskov, Putin and Haftar discussed "the situation in Libya and the region," Reuters notes.
Earlier today, the Libyan National Army (LNA) said that during his visit to Moscow, its commander met with Putin as well as Russian Defense Minister Sergei Shoigu.
'Mad, chaotic mess': Disease scare after deadly floods in…
According to the forces led by Haftar, during his visit to Russia, the parties talked about the situation in Libya and "bilateral relations, ways to strengthen and develop them, as well as issues of mutual interest" were discussed.
Fifty rescuers from the Russian Emergencies Ministry have been in Libya since September 16 to help deal with the aftermath of the floods caused by Cyclone Daniel. As a result of the natural disaster, the number of dead exceeded 11 thousand people, and the missing are about 20 thousand.
"This calamity is written by the hand of men and is stained with their blood"
On September 15, the Wall Street Journal wrote that Russia is trying to secure access for its warships to Libyan ports in the context of the rivalry with the United States for influence in the Mediterranean. According to Libyan officials, the Russian side has requested permission to access the ports of Benghazi or Tobruk to refuel, repair warships and replenish supplies.
Source: BTA, Vladimir Arangelov, BGNES