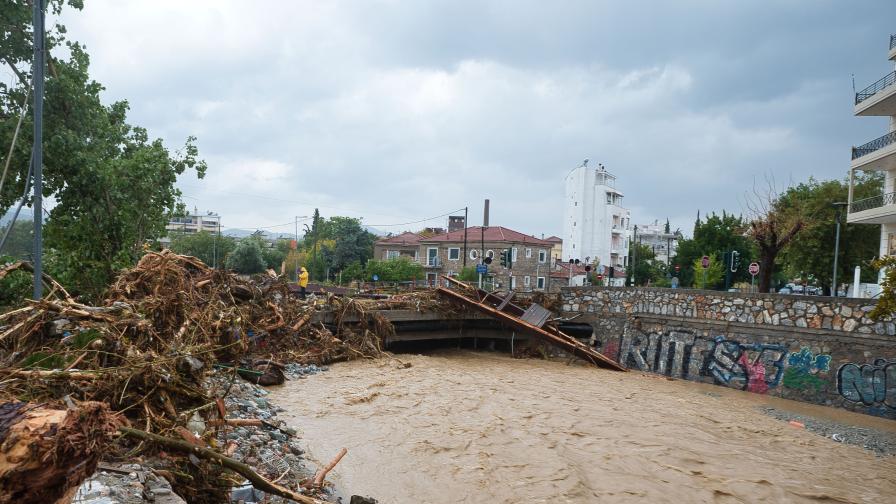 In Greece, Cyclone Elias hit the country with heavy rains and thunderstorms. Due to the heavy rain, some areas in Euboea remained blocked, and in some areas there is a danger of overflowing rivers. The city of Volos and the area are under water.
An extremely heavy night in central Greece, where a huge amount of rain fell for the second time in 1 month. After the cyclone "Daniel" and "Elias", the region of Thessaly was hit by heavy storms and hail. The size of the ice cubes was the size of a lemon.
Cyclone Daniel claimed three lives in Greece
The city of Volos is under water, the situation is out of control. Police have banned the movement of cars and people on the streets, and the mayor is appealing to citizens and tourists to go to higher floors in buildings for security reasons.
Over 300 people stranded in their homes and guesthouses have been rescued. 80% of the area has been plunged into darkness – no electricity or water since Wednesday evening. Schools are closed.
The situation on the island of Euboea is critical. Roads, houses and shops are under water. In the northern parts, the mud has reached the sea. Residents and tourists are urged to stay in larger buildings until the heavy rains pass. In places, the water is over 1 m. and there is a high risk for people's lives.
The storms are expected to weaken, but the rain will move to the Peloponnese and the island of Crete. People are urged to be extremely careful. The diplomatic institutions of Bulgaria are ready for signals from Bulgarians.
Source: NOVA