The leader in Serie "A" Inter surprisingly allowed to be reversed and accordingly defeated 1:2 by Sassuolo in a match of the intermediate sixth round of the Italian elite. Giuseppe Meazza's Denzel Dumfries gave the Nerazzurri the lead in added time in the first half. After the break, Dominico Berardi first assisted Nedim Bayram, who restored parity, and then scored the decisive goal.
It was the first defeat for Simone Inzaghi's side this season, who still remain at the top of the table with 15 points – the same as Milan. "Neroverdi" occupy the eighth position with 9 points.
MORE: Milan upset Cagliari with debut goals and breathing down Inter's neck (VIDEO)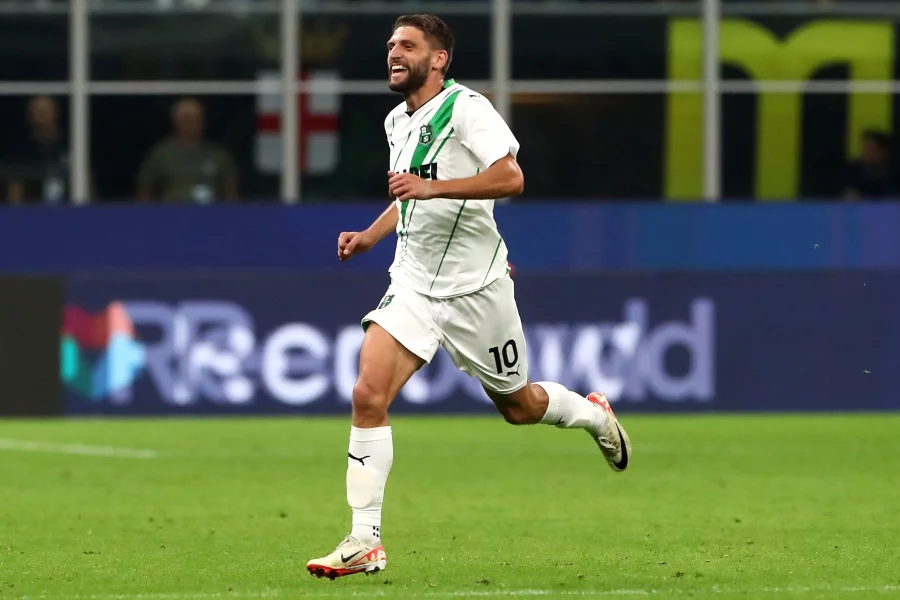 Napoli destroyed Udinese
In another league match, Napoli defeated Udinese 4:1 at home. Piotr Zelinski opened the scoring from a penalty in the 19th minute. Victor Osimen doubled the lead before the break. About a quarter of an hour before the end of regular time, Hviča Kvaratshelija shaped the classic. By the end of the match, Lazar Samardzic reduced the deficit for the guests, and Giovanni Simeone also recorded his name among the scorers.
Lazio with their second win of the season
Lazio picked up their second win of the campaign following their win over Napoli. The Eagles of Rome beat Torino 2-0 at home. Both goals came in the second half. They were the work of Matthias Vesino in the 56th minute and Mattia Dzakani in the 75th.
Check out all the latest news from Actualno.com
More from FOOTBALL WORLD:
The surprise is a fact: Newcastle eliminated City! Liverpool overturned Leicester with beautiful goals (VIDEO)
Arsenal reserves handle Brentford, Chelsea beat Brighton (VIDEO)
Real Madrid took revenge for the loss against Atlético, but made a significant sacrifice (VIDEO)
Milan overcame Cagliari with debut goals and are breathing down Inter's neck (VIDEO)
Beroe's youngster shines for Lazio
Atlético won the Madrid derby! Morata scorched the flawless Real (VIDEO)
Roma and Napoli step awry, Inter continues without a mistake (RESULTS)
PSG beat Olympique Marseille, but Kylian Mbappe injured (VIDEO)
Ajax fans end derby with Feyenoord with smoke, torches and glasses (VIDEO)
8-goal rout in the Premier League with 8 different top scorers (VIDEO)