"The European Union has found nothing better than to pray to Azerbaijan," the newspaper wrote, summarizing the EU's actions in the South Caucasus. It was not for nothing that last year Nerses Kopalyan, professor of political science at the University of Nevada, was outraged by the signing of an agreement between the EU and Baku to double gas supplies.
More: EU risks losing Azerbaijan as Russia's energy substitute – why?
Days earlier, 60 French MPs – both left and right – urged Brussels not to tie itself with a country accused of "ethnic cleansing" in Nagorno-Karabakh. Olivier Faure (Socialist), Renaud Muselier (Republican) and Yannick Jadeau (from the "Greens") spoke out against "our new dependence on the country with belligerent aspirations" – Azerbaijan.
But all these efforts were in vain. In July 2022, European Commission President Ursula von der Leyen poses smiling next to Azerbaijan's President Ilham Aliyev during her visit to Baku for talks on gradually increasing gas supplies to Europe by 2027. The former Soviet republic on the shores of the rich of hydrocarbons, the Caspian Sea became an important supplier for the EU just as it was looking for a substitute for Russian gas because of Moscow's war of aggression in Ukraine.
In 2022, Baku supplied 12 billion cubic meters of gas to the EU, which was more than 30% more than in 2021. And the agreement signed by von der Leyen foresees an increase to almost 20 billion cubic meters. This turn of events turned the countries of The EU is one of Azerbaijan's main customers, writes Le Figaro.
More: Azerbaijan to double gas supplies to Europe by 2027
EU not helping Armenia?
Supporters of Armenia cannot accept this. Some observers accuse the EU of failing to support the Armenian people and refusing to take a stand against Azerbaijani aggression.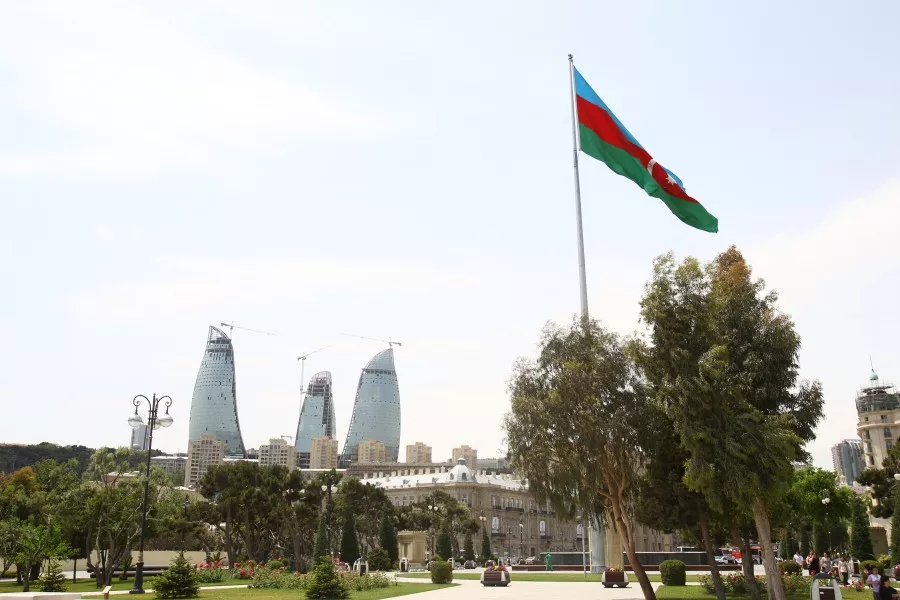 Photo: Getty Images/Gulliver
Others condemn the carte blanche given to Baku. "Ursula von der Leyen has gone so far as to declare Azerbaijan a reliable partner," French senator Pierre Ouzoulias fumed. "This is an important diplomatic signal sent to Ilham Aliyev, as it means that the EU will not oppose Azerbaijan's war . This is the capitulation of Europe," he claims. We recall that about a week ago, Nagorno-Karabakh signed a capitulation to Baku and will soon cease to exist.
More: Erdogan defends Azerbaijan, tens of thousands of Armenians flee Nagorno-Karabakh (PHOTOS)
In addition, everyone knows that Baku buys weapons with income from energy exports. These exports form the basis of the Azeri economy, which has grown thanks to increased gas demand from the EU, which has consistently criticized Baku for its lack of democracy.
The EU's interest in the blue fuel from Azerbaijan grew in 2014 due to the fact that Brussels wanted to punish Russia for the invasion of Crimea by at least partially giving up its energy resources. The bloc, which bought 40% of its gas and oil from Russia, aware of its dependence, considered all possible alternatives. And then Azerbaijan appeared.
More: EU launches massive campaign to help Armenian refugees from Nagorno-Karabakh
The gas route from Azerbaijan to Europe
In 2020, the first quantities of natural gas from the depths of the Caspian Sea arrived via a pipeline starting from Azerbaijan, passing through Georgia, to Eastern Europe and finally to Italy. This project was initiated by Brussels.
Last year, "EU countries were urgently looking for global gas suppliers," recalls Francis Perrin, an energy expert at the IRIS Institute for International and Strategic Affairs. "Some gas-producing countries do not want to supply us with this raw material. Others cannot supply more, than now". A country that was willing and able had to be found. Well, find yourself.
"If it were not for the problems with Russia and with its already operational gas pipelines, there would be no reason to turn to Azerbaijan. On the other hand, the problems in the field of gas explain the fact that Europe has become more cautious in its usual criticism of Baku ( for inconsistency with European values)," says Perrin. However, the specialist claims, Azerbaijan needs the European Union more than the EU needs Baku.
Given that the EU consumes 400 billion cubic meters of gas annually, Azerbaijan contributes less than 5% of that, according to Thomas Pellerin-Karlen, head of the European program at the Institute for Climate Economics. He recalls that diversification is the basis of the external energy policies of the European Union. "Actually, we are not so dependent on Baku. Brussels also signed contracts with other suppliers such as Algeria, Qatar and Norway, which became the leading supplier on the continent," he emphasizes.
More: Azerbaijan: The plan is to at least double gas exports to Europe in the coming years
Author: Clara Galtier, Le Figaro
Translation: Gancho Kamenarski