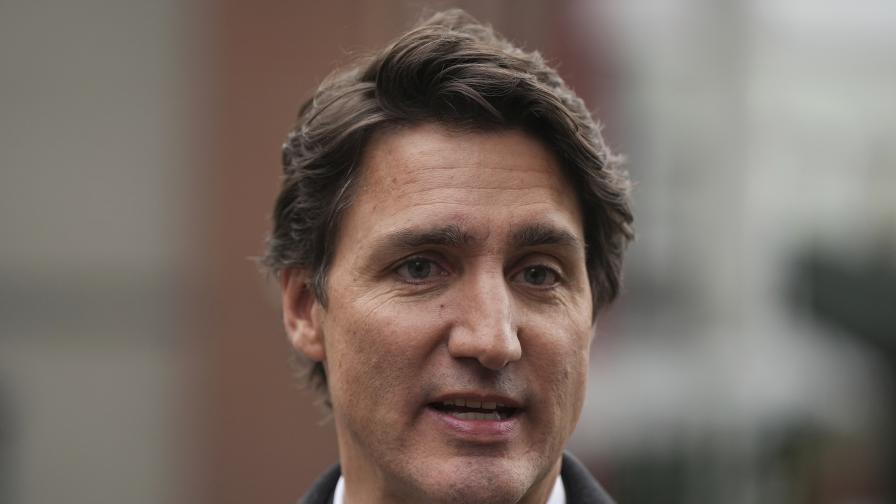 Canadian Prime Minister Justin Trudeau said on Wednesday that he will issue an "unreserved" apology in parliament after the legislature publicly honored a World War II veteran living in Canada who served in a Nazi unit, BGNES reported.
"In a few minutes I will address the House to all Canadians, to Jews here and around the world, and to Ukrainians, to offer my unreserved apologies to Parliament," Trudeau told reporters.
The scandal overshadowed the visit of Ukrainian President Volodymyr Zelensky to Canada.
Trudeau promised Zelensky new military aid to Ukraine
"This was a mistake that compromised Parliament and Canada," Trudeau added.
He called the commemoration of Nazi Jaroslav Hunka in the Canadian parliament "monstrous disrespect to the memory of the millions of victims of the Holocaust."
Trudeau stressed that Canada "deeply regrets" having dragged Zelensky into an international scandal.
Zelensky with a surprise visit to Canada
Hunka, who during World War II served in Nazi Germany's 14th SS Galicia Division, recruited by Ukrainian collaborators, was invited and presented as a war hero by Canadian authorities during the visit of the Ukrainian president. Zelensky himself also applauded Hunka, unaware of his past.
During the war, the Galicia Division committed crimes against the population in Ukraine, Poland, Slovakia and the former Yugoslavia which, according to the Friends of Simon Wiesenthal Center, were "well documented". After the scandal, Polish Minister of Education Przemysław Czarnek demanded that an investigation be opened against the 98-year-old Hunka.
Responsibility for what happened was taken by the Speaker of the Canadian House of Commons, Anthony Rota, at whose invitation Hunka attended and was honored as a war hero in the Canadian Parliament during Zelensky's visit.
Rota hailed Yaroslav Hunka as a "Ukrainian-Canadian World War II military veteran who fought for Ukrainian independence against the Russians" and a "Ukrainian and Canadian hero."
Footage of the event was used by Russian propaganda as evidence that the Ukrainian president, who is of Jewish descent, actually supported Nazism.
"It is extremely disturbing to think that this blunder is being politicized by Russia and its supporters to provide false propaganda against what Ukraine is fighting for," Trudeau said today.
Source: BGNES, CBC