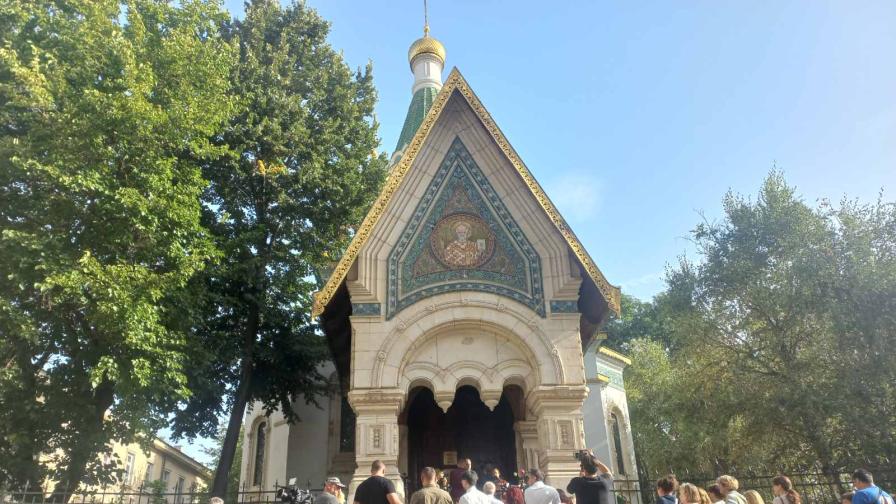 Establishing the ownership of the Russian church requires a thorough examination, analysis of regulations and documents located and outside the Registration Agency (State Archives, Metropolitan Municipality, etc.).
In this sense, the issue of its ownership is not within the competence of the Ministry of Justice and the Registration Agency, the Ministry of Justice reports.
The Russian Church in Sofia: Whose property is it?
After an inspection at the Registration Office – Sofia, it was found that in the Book: Circumstantial inspections, Volume 13, Act No. 47, Case 2557/1997 of 23.07.1997, a notarial deed of ownership of immovable property acquired by donation was entered of the land, construction of the church and legal succession by the Russian Imperial Diplomatic Agency of the Embassy of the Russian Federation. As can be seen from the content of the said ascertaining notarial deed, it was drawn up at the request of the ambassador of the Russian Federation on the basis of serf deed No. 11 of 07.11.1898.
The foreclosure deed is not publicly available, it is not stored in the archives of the Registration Agency, because according to the Law on the National Archives Fund, the Law on the Judiciary, the Ordinance on the Order for the Organization, Processing, Expertise, Storage and Use of the Documents in the Institutional Archives of state and municipal institutions and regulations for administration in regional, district, administrative, military and appellate courts, after the expiry of a period of 100 years, the registers of civil and property status are subject to transfer and state storage in the "Territorial Archives – Sofia" department.
Mitrofanova: The Russian Church in Sofia is our property
In the notarial deed, it is not described that documents and evidence were submitted regarding the construction and succession between the Russian Imperial Diplomatic Agency and the Embassy of the Russian Federation.
Source bgnes