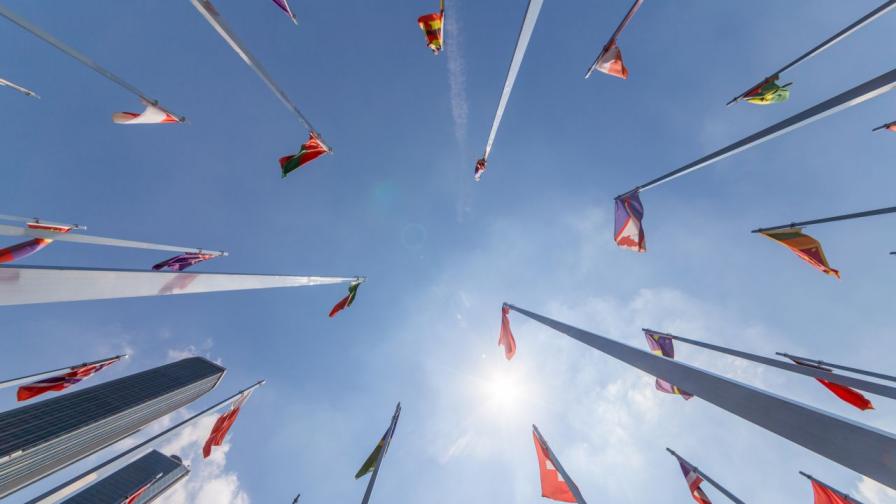 Russia is seeking to rejoin the UN Human Rights Council in an election that will be seen as a key test of its international standing.
It was expelled from the UN's top human rights body last April after its forces invaded Ukraine. But now Russian diplomats are seeking to have their country re-elected to the council for another three-year term.
Russia is circulating its position among UN members, asking for their support, the BBC reported. The vote will take place next month.
In the document, Russia promises to find "adequate solutions to human rights problems" and seeks to prevent the council from becoming "an instrument that serves the political will of a group of countries," understood as a reference to the West.
Diplomats said Russia was hoping to regain some international credibility after being accused of human rights abuses in Ukraine and across its borders. The latest evidence of these abuses was presented to the Human Rights Council on September 25 in a report by its Commission of Inquiry on Ukraine. Eric Mose, chairman of the commission, said there was persistent evidence of war crimes, including torture, rape and attacks on civilians.
A separate report two weeks ago by the UN's special rapporteur on Russia, Mariana Katsarova, said the human rights situation in Russia had also "deteriorated significantly", with critics of the occupation subject to arbitrary arrest, torture and ill-treatment.
The UN Human Rights Council is based in Geneva and has 47 members, each elected for a three-year term.
In the upcoming elections, which will be held on October 10, Russia will compete with Bulgaria and Albania for the two council seats reserved for the countries of Central and Eastern Europe.
Source bgnes