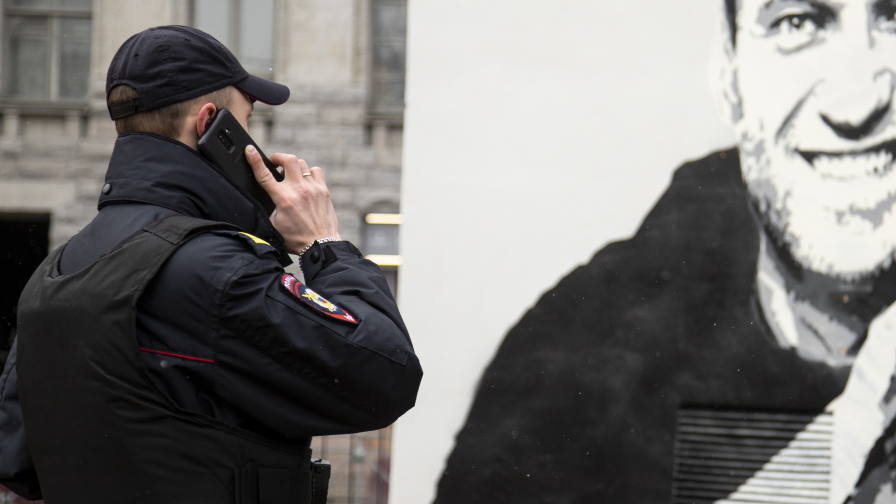 A Russian appeals court has upheld opposition leader Alexei Navalny's extremism conviction, rejecting defense arguments appealing the sentence. This means that Navalny will be sent to a prison colony with even more difficult conditions, the world agencies reported.
"The court considered the appeal of the defense of Alexei Navalny and Daniel Kholodny and decided to leave the decision of the first instance unchanged," said the court's decision, quoted by TASS. The time Navalny has already spent in custody will count as one day for one day.
Bulgarian report to the UN: Systemic repression in Russia
The hearing of the appeal was held behind closed doors because of a letter sent to the court by the Ministry of Internal Affairs, which said that Navalny's supporters would stage provocations during the court session. Journalists were only allowed in for the announcement of the decision. Navalny participated in the court session via video link from the penal colony.
New sentence for Putin's #1 critic
">New sentence for Putin's #1 critic
After the decision of the appeals court, Navalny's sentence came into effect. This means that he will soon be transferred to a colony with a special regime in accordance with the court's decision. For now, he is in a colony with a strict regime in the village of Melehovo, Vladimir region.
In August this year, the Moscow City Court found the opposition leader guilty of financing extremism, creating an extremist community and calling for extremism via the Internet.
Putin wants the release of a hitman in exchange for American prisoners
">Putin wants the release of a hit man in exchange for American prisoners
Taking into account the previous convictions and by partial summation of the sentences, he was sentenced to 19 years of imprisonment in a colony with a special regime. He was also fined 500,000 rubles and banned from using the Internet for 10 years after his release.
Mysterious Accidents: What Happened to Putin's Enemies
The second defendant in the case – the former technical director of Navalny's YouTube channel Daniel Kholodny – was found guilty of financing extremist activity by using his official position and participating in an extremist community. He was sentenced to 8 years in prison.
Source: BTA, Asen Georgiev