The competition for the local vote – candidacies and political moves. Who will bet on what strategy? Where will the most contested battle be? What is trust in the electoral process? Discussion in the program "Referendum" with political scientists Assoc. Tatyana Burudzhieva, Prof. Svetoslav Malinov, Lyubomir Stefanov, Daniel Stefanov and Stoil Tsitselkov – member of the Public Council of the CEC and the Association for Fair Elections.
54 percent of the respondents do not have a favorite for the mayor of Sofia, 43% have already decided who they will vote for in the local elections at the end of October – this is what the special survey of "Alpha Research" for the program "Referendum" shows. In the country, 64 percent have chosen who to vote for, and 33 percent do not have a favorite.
A little over 60 percent of the respondents are of the opinion that the counting of votes by machine is correct, and 27% are of the opposite opinion.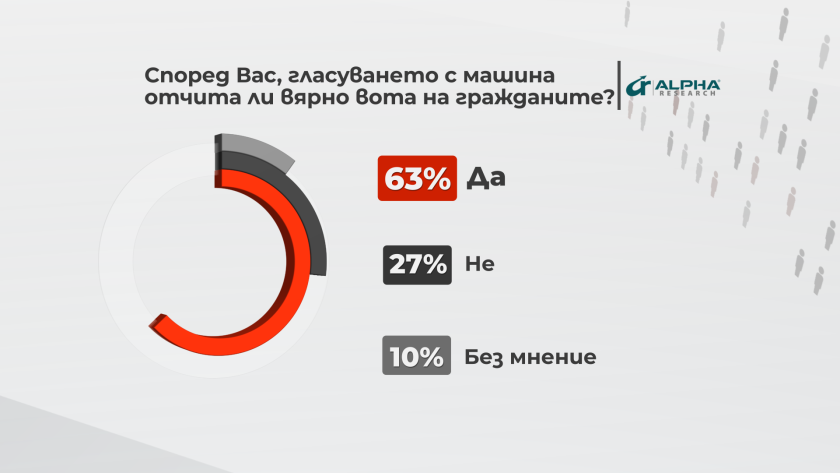 You can watch the entire show "Referendum" HERE.