The measures are part of actions taken to tighten the budget against the backdrop of rising inflation and slowing economic growth.
More: How Poland became a gateway to Germany for migrants
How many Ukrainian refugees are there in Germany?
More than 1 million Ukrainians sought asylum in Germany after Moscow invaded in February 2022, and the number of refugees from other countries jumped by about 50% in 2022 compared to 2019, according to data from the Federal Migration Service and refugees (Bamf), quoted by "Reuters".
For years after the 2015-2016 refugee influx, when more than one million refugees arrived in Germany fleeing war and persecution in the Middle East, Berlin provided the provinces with a monthly fixed amount per capita depending on the number of refugees and covered the costs of accommodation and integration.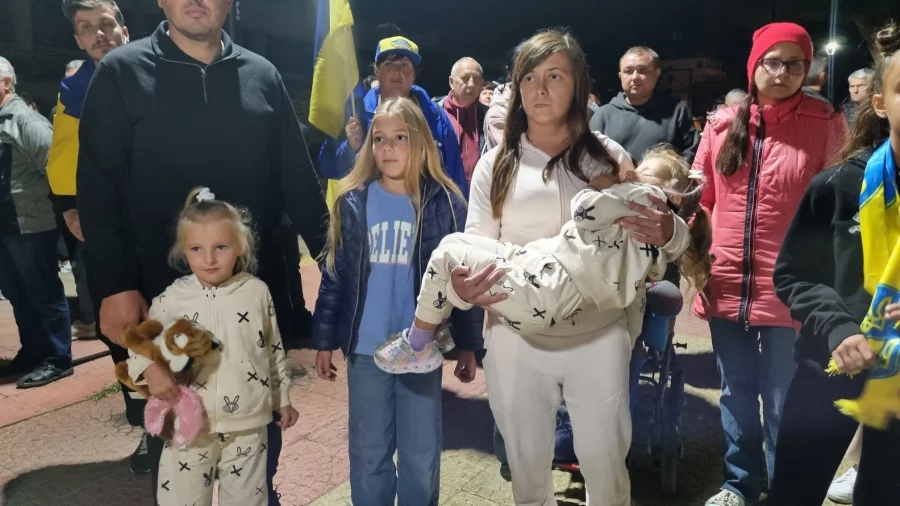 Photo: BGNES
But with the number of refugee arrivals falling in recent years, the country's 16 states have insisted that Germany set aside a fixed amount for the cost, regardless of their numbers. In 2021, the funding policy changed.
More: "We are on the brink": The German president warns of an impressive migrant pressure
Budget problems
Russia's invasion of Ukraine has led Berlin to spend around €28bn to take in refugees and tackle the root causes of people fleeing, with more than €15bn of that going to municipalities. But with a 20 billion euro shortfall in next year's federal budget and the fact that Ukrainians have direct access to the national social assistance system, Berlin plans to cut provincial refugee allocations.
On Monday, a government source told Reuters that the government would suspend its participation in the costs of supporting and integrating 1.08 million Ukrainian refugees.
The federal government will cut refugee spending by up to €1.25 billion for the years from 2024 onwards. This year, the amount is 3.75 billion euros, said a spokesman for the Ministry of Finance.
More: EC proposes 1-year extension of temporary protection for Ukrainians fleeing war
"We emphasize again that the provinces must provide their municipalities with the necessary financial resources," he said, adding that no agreement was reached at a meeting of the federal and provincial governments on Monday ahead of planned consultations with Chancellor Olaf Scholz in November.
Provinces say more funds are still needed to cover other indirect costs – such as schooling refugee children.
More: Britain could turn out to be a bitter experience for many Ukrainian refugees