"The cabinet is actually much more stable than it seems from what you see in the media in a pre-election situation. The large majority in the National Assembly and the large majority of the Bulgarian people support the government and I am sure that we can realize the common goals."
This was announced by the Prime Minister Academician Nikolay Denkov during a business breakfast with the American Chamber of Commerce.
According to him, the cabinet is constantly confronted with interests, which it tries to place within certain frameworks.
More: Borisov hinted at a change of ministers during the rotation
"The main goal of the government is to fully integrate in the coming years into the European and Euro-Atlantic structures. The Schengen priorities, the entry into the Organization for Economic Cooperation and Development, the Eurozone, cooperation with the EU, with the USA – this is aimed at the development of Bulgaria as a normal European country. To achieve this goal, we will act pragmatically. We have a clear and concrete plan, we are working as a team to realize these tasks," Denkov further explained.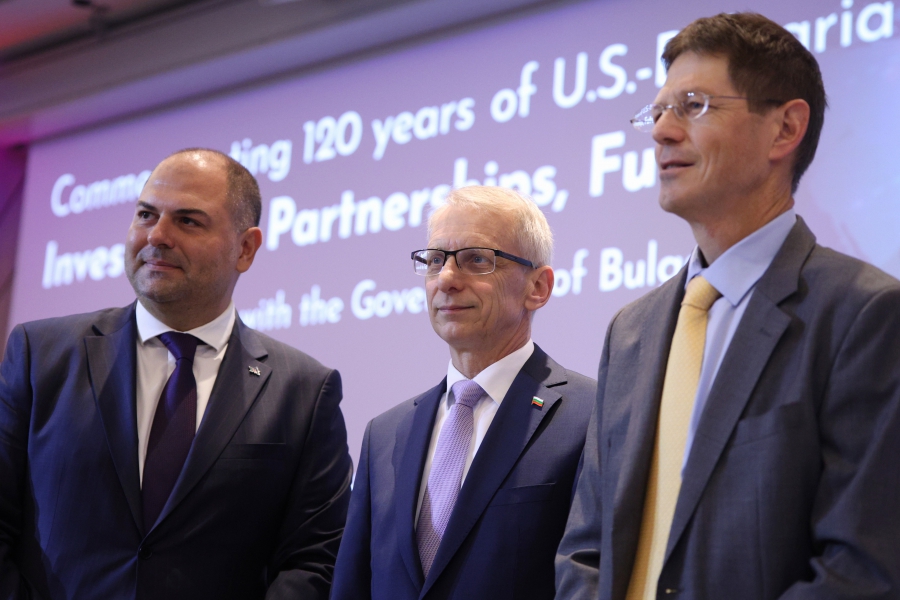 For his part, the president of the American Chamber of Commerce in Bulgaria, Olivier Market, emphasized that American companies are in fourth place among foreign investors in Bulgaria.
More: The governing (non)coalition guarantees a "fast track" for changes to the Constitution
"In 2018, when we published the first version of this report, the United States was in sixth place among foreign investors in Bulgaria. The presence of American companies has increased over the years, and the United States is now in fourth place. Foreign direct investment now stands at 5.4 billion leva now," said Market.
The Canadian investments, which amount to BGN 1.3 billion and have created about 5,000 jobs, have also been calculated. The chamber expressed hope that the conditions for business in Bulgaria would improve further.
"These values ​​can be improved if we have a favorable business environment and wider digitalization. The Bulgarian municipalities, in whose territory the American investments are carried out, also help the business a lot. We have some productive relations between the local government and the investors," said Market.
More: Denkov: There are no defeated, no retreaters – everyone wins (VIDEO)
The meeting was also attended by the Minister of Finance Asen Vassilev, the Minister of Education and Science Galin Tsokov, as well as the Deputy Ministers of Innovation, Energy and Economy. According to unofficial information, the second part of the meeting will be closed to the media.
More: The new US ambassador to our country called for judicial reform and entry into the Eurozone