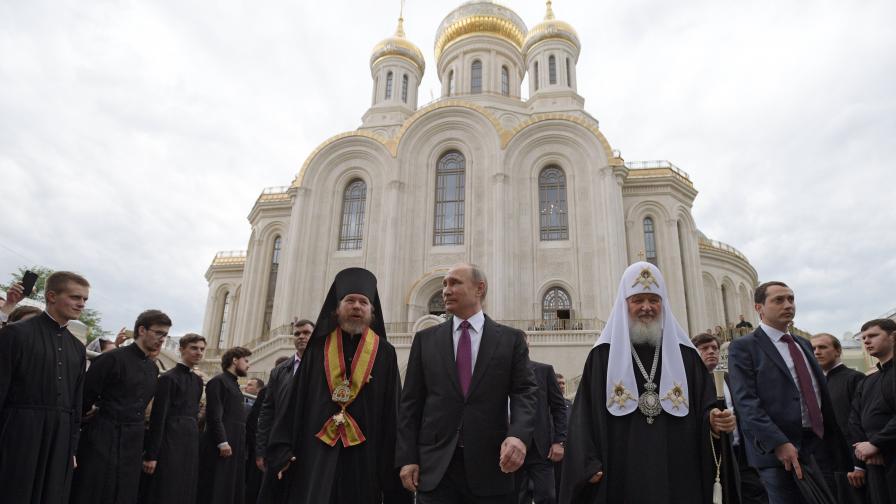 The Russian Foreign Ministry summoned the Bulgarian ambassador to Moscow, the RIA Novosti news agency reported.
The Bulgarian ambassador was summoned to the Russian Foreign Ministry today. Moscow expressed protest in connection with the expulsion of the rector of the Russian Orthodox Church in Sofia, according to a statement from the Russian ministry.
"On September 25, the ambassador of Bulgaria Atanas Krastin was summoned to the Foreign Ministry of Russia, to whom a strong protest was expressed in connection with the expulsion from Bulgaria under a fabricated pretext, in a sacrilegious and insulting manner, of the abbot and two servants of the Russian Orthodox Church. in Sofia.
The Patriarch appointed metropolitan priests in the Russian Church
It was noted that another provocative attack by the Bulgarian authorities, which fully fits into the current Euro-Atlantic guidelines for "combating Russian influence", will inevitably lead to unpleasant consequences – above all for its initiators.
Rosen Zhelyazkov will demand the DANS report on the expelled Russian priests
At the same time, we are firmly convinced that their plans, aimed at undermining the centuries-old spiritual ties and traditions of friendship between the peoples of Russia and Bulgaria, have no prospects and are doomed to failure," the Russian Foreign Ministry said in a statement.
Source: BTA, Bozhidar Zahariev