The Speaker of the National Assembly, Rosen Zhelyazkov, called extraordinary plenary sessions today and tomorrow. Today's meeting will start at 12.00.
The National Assembly decided to rest for nearly a month because of the local vote
On the agenda is a draft decision to fill the composition of the permanent delegation of the National Assembly to the NATO Parliamentary Assembly, as well as a draft decision to adopt rules for the procedure for discussion and adoption of a bill to amend and supplement the Constitution of the Republic of Bulgaria. A hearing is planned for the Minister of Internal Affairs Kalin Stoyanov, the chairperson of the Central Election Commission Kamelia Neikova and the chairperson of DANS regarding the reliability of voting machines, performing tests and checks and ensuring fair local elections on October 29.
The program also includes three hours of parliamentary control, in which questions will be answered by the Minister of Internal Affairs Kalin Stoyanov, the Minister of Regional Development and Public Works Andrey Tsekov, the Minister of Labor and Social Policy Ivanka Shalapatova, the Minister of Health Hristo Hinkov, the Minister of Culture Krastyu Krastev , the Minister of Education and Science Galin Tsokov and the Minister of Transport and Communications Georgi Gvozdeikov.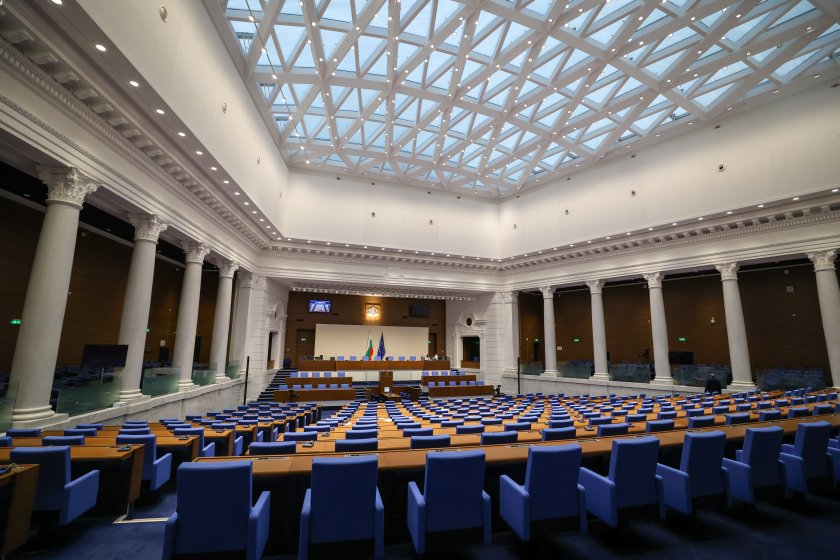 Photos: BTA
Tomorrow at 9:00 a.m., the deputies will start with the first reading of changes to the Law on State Financial Inspection and the Law on Local Self-Government and Local Administration. The next item is a bill to ratify the Agreement for participation in a directory containing contact details for the national emergency call centers between the Ministry of Internal Affairs, represented by the "National 112 System" directorate, which is the designated emergency call center for Bulgaria, and the European Communication Office, signed in Sofia on April 7, 2020 and in Copenhagen on July 22, 2020.
The program also provides for a discussion of the first reading of changes to the Law on the Management of the Agri-Food Chain, as well as a second vote of changes to the Labor Code and the Social Security Code.
Hear the latest news wherever you are!
Follow us on Facebook and Instagram
Follow the BNT channel on YouTube
You can now also watch us on TikTok