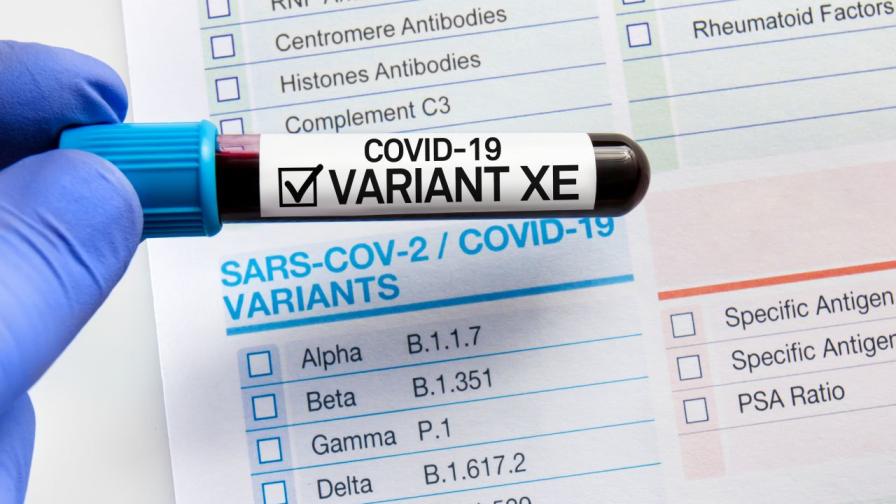 The number of new cases of COVID-19 in Romania has increased more than 25 times in two months, Digi24 reports. The latest data from the Ministry of Health in the country show that in the period from September 11 to 17, more than 11,200 people infected with the coronavirus were registered in the country, or this is 4,055 more cases compared to the previous week. The number of those hospitalized in the COVID wards is 967, with 212 of them being children. 18 are the deaths in the last week, and 5 of the deceased patients were vaccinated.
"On Monday I tested ten people and nine of them were positive," commented Dr. Sandra Alexiu, president of the Association of Family Doctors in Bucharest and member of the Romanian Society of Microbiology. However, according to her, this was to be expected.
"When temperatures drop and it becomes cooler, viruses that circulate during the cold period through air currents increase in intensity. So we wake up with more respiratory infections in general. The other coronaviruses or rhinoviruses or influenza viruses always increase during the autumn-winter period. Similarly, entering collectives. Schools open, classes begin, there are times when more people gather in closed spaces. When these rooms are not ventilated, it is certain that viruses circulate more intensively and have the opportunity to cause infections more often", notes Sandra Alexiou.
She also explains that viruses often undergo mutations, which will also lead to the adaptation of vaccines, which "will probably contain the new strains". However, according to her, the rules learned in the pandemic – hygiene, ventilation, mask – should not be ignored when necessary.
Meanwhile, Health Minister Alexandru Rafila said that for the time being, protective masks will not become mandatory, but are recommended for people with respiratory diseases, especially in public transport or in crowded spaces.
How to protect yourself from COVID-19: Five recommendations from health authorities
Source: BTA/Martina Gancheva