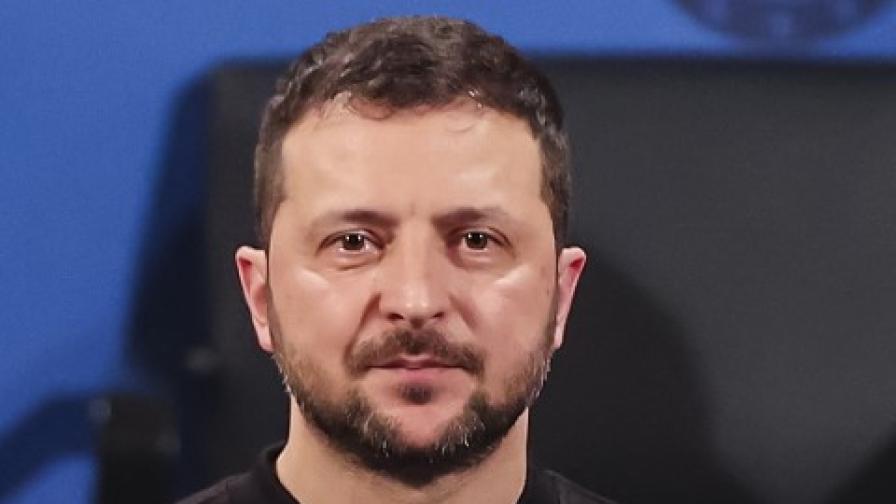 Ukrainian President Volodymyr Zelensky stopped in Poland and presented awards to two volunteers, but did not meet with official representatives of the country, reported Ukrinform and Reuters.
Zelensky praised the work of Polish citizens and volunteers during a short stopover in Lublin on his way back to Ukraine from official visits across the Atlantic.
Morawiecki warned Zelensky never to insult Poland again
He noted in Telegram that "On my way to Ukraine, I had the honor to note in Lublin the efforts of Polish citizens and volunteers. Bianka Zalewska is a journalist who has been covering the Russian aggression against Ukraine since 2014 and spreading the truth about what is happening because of the invasion of Russian evil. In July 2014, she was seriously injured, but she does not stop fighting for good. Her volunteer efforts saved the lives of many Ukrainians, including children who were transported for treatment to children's hospitals in Poland. We thank her for this!" the post said.
Biden: The first Abrams tanks will arrive in Ukraine next week
President Zelensky also praised Damian Duda, a doctor from the rescue service, head of a voluntary medical team, who is also part of the teaching staff of the Marie Curie-Sklodowska University in Lublin.
"He and his team came to Ukraine: in Bakhmut, Soledar, on the front line in the south of the country. He saved our boys, our soldiers, created a foundation that finances the purchase of medicines, and created a training center for combat medics, actively trained journalists and volunteers who are deployed in the combat zone. Thanks to such care, human lives are actually saved. Thank you, Damian," said Zelensky.
"I thank Poland for the invaluable support and solidarity that help protect the freedom of the whole of Europe!", the Ukrainian president added in "X".
The US is not giving long-range ATACMS missiles to Ukraine
His press office specified that Bianka Zalevska was awarded the Order of "Princess Olga" second degree, and Damian Duda – with the Order "For Merit" third degree, for their significant personal contribution to maintaining the state sovereignty of Ukraine, its territorial integrity, as well as for the strengthening of Ukrainian-Polish cooperation.
Zelensky was on a visit to Canada, where he held a number of meetings with government officials and entrepreneurs. In addition, he addressed the parliament, Ukrinform recalls.
Source: BTA/Asen Georgiev