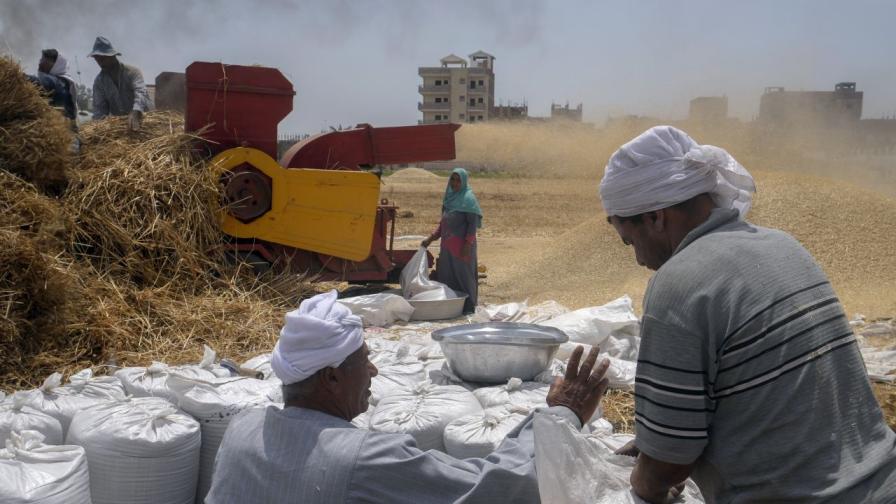 Russia delivered 8 million tons of wheat to Egypt in the last fiscal year, the Russian embassy in Cairo said, following news that Ukraine sent 17,600 tons to the North African country, reported Al Ahram.
Peskov: The lack of food in Africa has nothing to do with Russia
"Let's compare Ukrainian crumbs with the amount of Russian bread on the table," the diplomatic mission wrote on the X social network. "From July 1, 2022 to June 30, 2023, Russia has delivered over 8 million tons of wheat to its Egyptian friends," the embassy added.
Deliveries will continue at the same level, "despite the false news spread by Western media about the suspension of shipments," the embassy said in connection with Bloomberg's information that Egypt will purchase almost half a million tons of wheat from Bulgaria and France. after Russia tried to impose an unofficial floor price on grain.
"Bloomberg": Egypt will buy wheat from Bulgaria instead of Russia
The Palau-flagged ship "Aroyat" left the port of Chernomorsk loaded with 17,600 tons of Ukrainian wheat for Egypt, Kyiv reported on Friday. It is the second bulk carrier after the Resilient Africa to pass through the temporary Black Sea Civilian Shipping Corridor after Russia left the grain deal.
A second cargo ship with grain has sailed from Chernomorsk
Moscow's decision to withdraw from an agreement that allowed Ukraine to export wheat has raised concerns about global grain supplies. Egypt has criticized Russia and called for the resumption of the United Nations (UN)-backed deal.
After the withdrawal of the Russian state, Ukraine tested a new sea route that avoids international waters and passes through the waters of NATO member states Bulgaria and Romania.
Despite threats from Moscow: A cargo ship loaded with grain has left Ukraine
Russia has not attacked vessels on the new route, but has launched attacks against Ukrainian ports on the Black Sea, Al Ahram recalls.
Egypt, the world's largest wheat importer, bought 11.6 million tonnes from the foreign market in the 2022/2023 fiscal year. Russia's invasion of Ukraine has put the North African country, which used to source 20 percent of its imports from the Ukrainian side, into serious trouble. .
Since the beginning of the conflict, Egypt's imports from Ukraine have fallen by over seventy percent, according to data for 2022 cited in "Ash Shark Business".
Source: BTA, Ekaterina Antonova