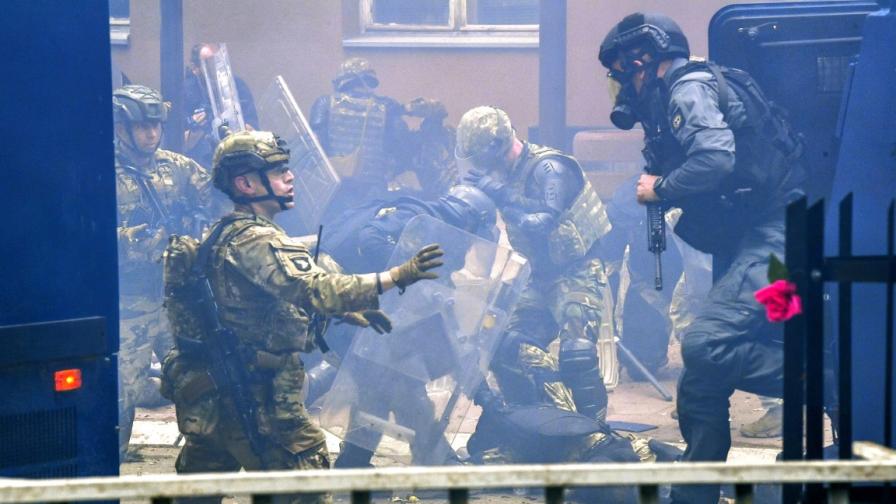 One Kosovo policeman was killed and another wounded in a shooting in a village in northern Kosovo on Sunday morning, Kosovo Prime Minister Albin Kurti was quoted as saying by Reuters.
"As of now, our police force continues to be fired with weapons of various calibers," Kurti said in a Facebook post, describing the incident as a terrorist act.
Minister: Vucic will be detained if he comes to Kosovo without permission
"The attackers are professionals, wear masks and are heavily armed."
Tensions in Kosovo, the former Serbian province, have risen since clashes in May when more than 90 NATO peacekeepers and around 50 Serbian protesters were injured in northern Kosovo.
Vucic: Kurti is afraid of me, he is to blame for everything
Ethnic Albanians represent more than 90 percent of the population in Kosovo, and Serbs are the majority only in its northern part, where the creation of an association of municipalities with a predominantly Serbian population is planned.
Vucic: Kurti had a fight with Kovacevski and said he wants to be the new Zelenski
Last week, EU-led talks to normalize relations between the former enemies from the Kosovo war stalled. The head of European diplomacy, Josep Borrell, blamed Kurti for not yet establishing the association of municipalities with a predominantly Serbian population, which would have given them greater autonomy.
Source: BTA/Vladimir Sahatchiev