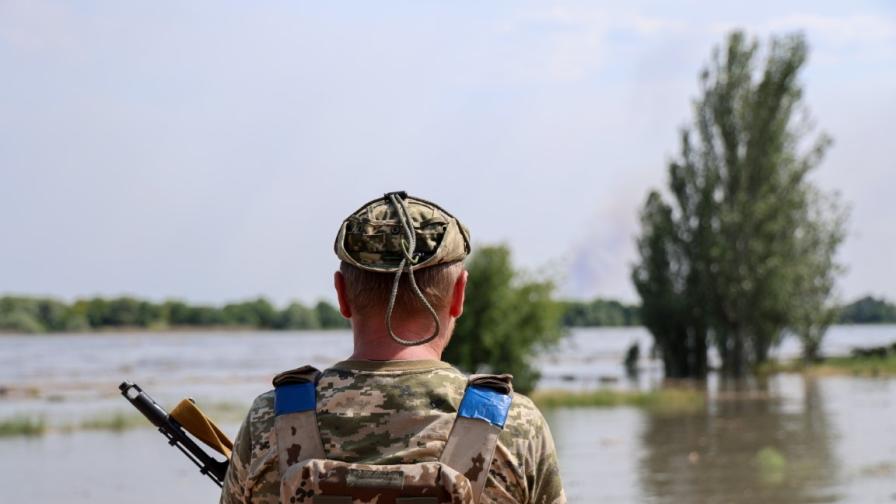 Two people were killed and three wounded in Russian airstrikes today in the Kherson region, the Associated Press reported, citing the governor of the southern Ukrainian region, Oleksandr Prokudin.
He reported an unspecified number of destroyed houses in the town of Berislav, on the right bank of the Dnieper River, about 70 kilometers northeast of Kherson. A woman was killed and three people, including a policeman, were injured. A 67-year-old man died in the nearby village of Lviv.
One killed in Kherson and infrastructure hit in Dnipro after Russian attacks
Russia occupied the Kherson region in March last year – shortly after its full-scale invasion of Ukraine the previous month. However, the Ukrainian armed forces recaptured the part of the region on the right bank of the Dnieper in November. The Russian army is regrouping on the left bank of the river and regularly shelling Ukrainian villages opposite, AP notes.
The Russian-appointed authorities in the Russian-controlled part of the Kherson region in turn said, quoted by TASS, that the Ukrainian armed forces fired 80 shells at 11 settlements in the last 24 hours. They did not report any injuries.
New Russian attack in Kherson, there is a victim and an injured
Source: BTA, Nikolay Stanoev