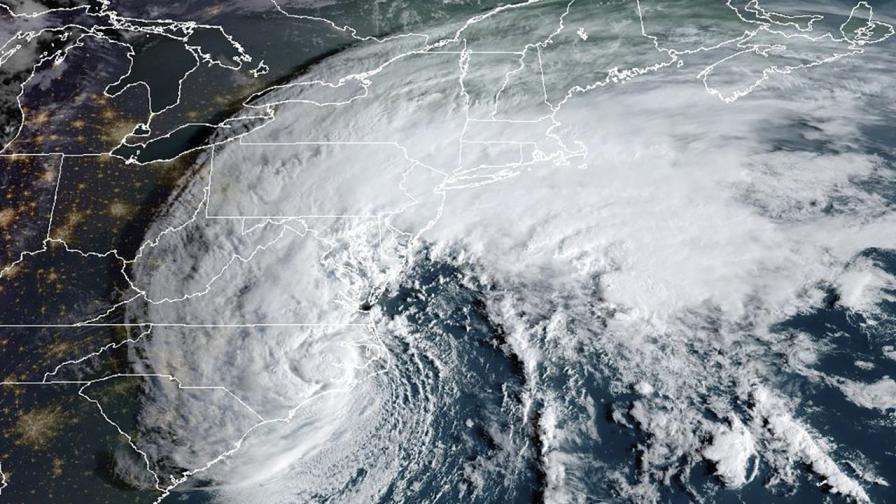 Tropical Storm Ophelia passed through North Carolina after making landfall near the Emerald Isle early today, lashing eastern parts of the state with rain, damaging winds and dangerous ocean waves, the Associated Press reported.
The storm made landfall with near-hurricane winds of 110 km/h. around 6:15 a.m. local time (1:15 p.m. Bulgarian time) and was expected to weaken, turning north later today and then moving northeast through tomorrow, the United States National Hurricane Center said . Tens of thousands of homes and businesses were without power in several eastern counties of the state, according to a site that monitors utility communications.
Storm Ophelia is preparing to hit several southeastern US states
A surf warning, signaling the danger of rising ocean waters pushed inland by Tropical Storm Ophelia, was in effect from the Bogue Inlet coastline in North Carolina to Chincoteague, Virginia. Waves between 1.2m and 1.8m are forecast in some areas. Tropical storm warnings were issued from Cape Fear, North Carolina, to Fenwick Island, Delaware.
Yesterday, the governors of North Carolina, Virginia and Maryland declared states of emergency. Some schools were closed early and several weekend events were canceled.
Source: BTA, Simeon Tomov