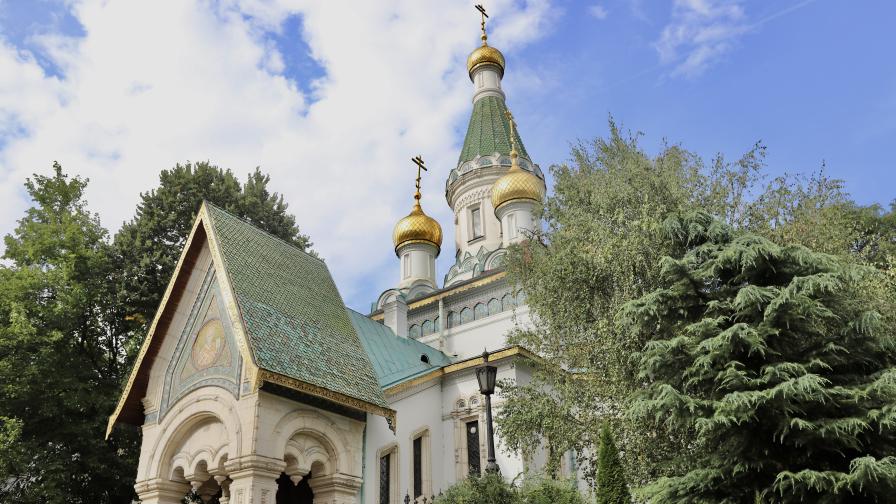 The Church of Saint Nicholas in Sofia is not closed by the decision of Ambassador Eleonora Mitrofanova. The functioning of the temple is impossible because all the priests working in it have been expelled.
This is stated in a position of the Russian Embassy in Bulgaria, published on the official Facebook page of the diplomatic mission.
The Russian Church "Saint Nicholas" in Sofia has closed its doors
"In connection with allegations spread throughout the Bulgarian media, including respected ones claiming to be professionals, that the church of St. Nikolay Mirlikiyski Miracle Worker" in Sofia was closed "by decision of Ambassador Mitrofanova" as "revenge" for the expulsion of clergy, we would like to draw your attention to the following. On September 21 of this year, the Bulgarian side expelled all employees of the Podvorieto, sent by the Russian Orthodox church, which is why its further work is physically impossible. The decision on the future fate of the church will be made by the Russian Orthodox Church," the Russian embassy said.
Did Bulgarian clergy protect the interests of Russia?
"We are in solidarity with all the believers who mourn the closing of the temple they worship, but we would suggest that the questions about the reasons for the situation be addressed to the Bulgarian side," they added.
Moscow for Bulgaria: Russia is outraged and shocked
Bulgaria expels senior Russian cleric for espionage
">Bulgaria expels senior Russian cleric over espionage
The Russian Embassy with a sharp comment about the cleric expelled from Bulgaria
">The Russian Embassy with a sharp comment about the cleric expelled from Bulgaria