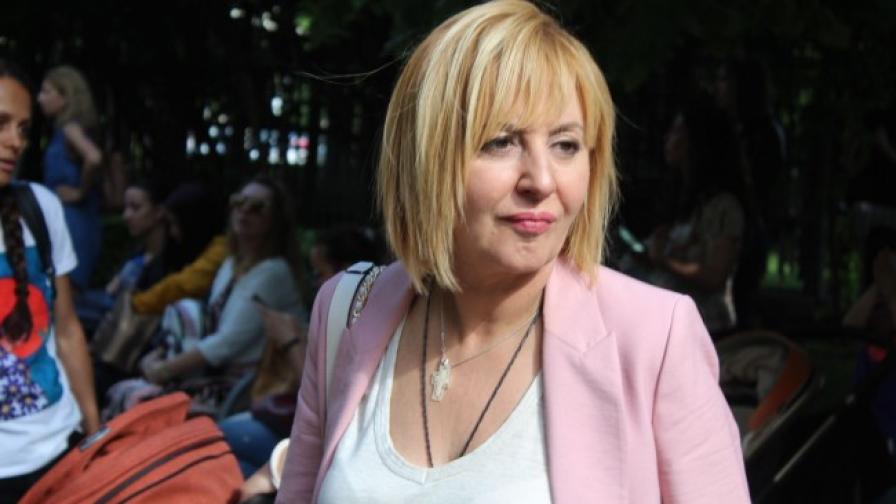 The authorities were completely unprepared for the crisis with the farmers. It was expected since September 15, when the ban on the import of Ukrainian grain, corn, rapeseed and sunflower fell. Denkov crossed the moral code, calling the people who feed us terrorists. This was stated to NOVA by Maya Manolova, chairperson of "Stand Up, Bulgaria".
The government will work on a new law on trade in agricultural goods
"There should be more respect for them, especially after they washed away the shame of the government. While the other countries that suffer from Ukrainian imports continued the ban, our cabinet was the only one to kneel to the European officials. Thanks to the governments of Poland, Hungary, Slovakia and the protest in Bulgaria, measures were taken," she commented.
According to her, there is almost no connection between the prices of raw materials and food products.
The Minister of Agriculture: Imports from Ukraine alone will not solve the problem of product prices
"Milk is paid to farmers for 70 cents, and in the store it is sold for BGN 3.20-3.50. There are two reasons for the drastically and unfairly high food prices in our country. The biggest is the lack of measures by the government , and besides, there is no agreement with the big chains to control prices. There is no European country that has not taken measures. We have proposed a solution – a ceiling on the markup of 10% on 25 basic products," said Manolova.
According to her, autumn and winter will be worrying for consumers.
EC: Ukrainian products meet quality requirements
"There are unfair commercial practices, the weight is reduced. This is how consumers are misled that the price has not been raised. Control bodies – KZP, for example, must intervene," believes Manolova. And he added that he expects Vanya Grigorova to continue to fight against the "Borisov" model, as she did with her candidacy for mayor of Sofia.
"I hope the election will not be stolen from her," added Manolova.
Denkov apologized for the word "terrorists"
Source: NOVA