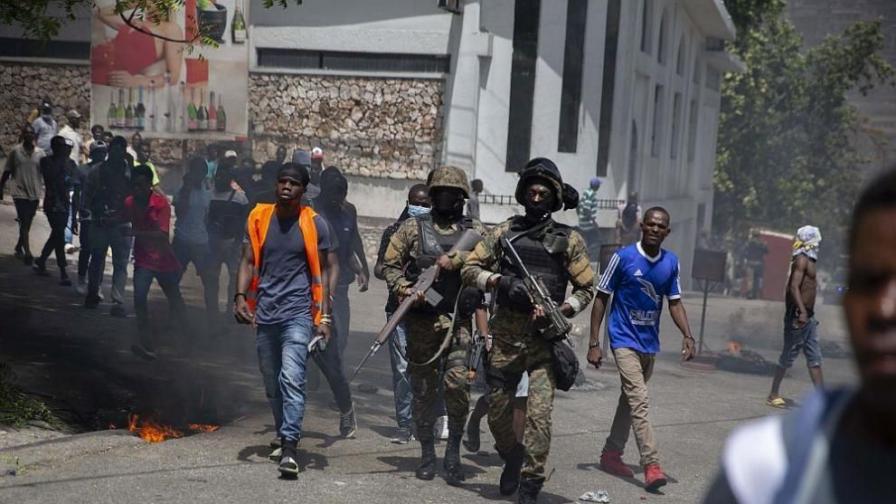 The Prime Minister of Haiti called on the UN Security Council to allow the urgent dispatch of international forces to help the police in the fight against gangs in the country, reported France Press.
"The daily lives of the Haitian people are difficult, so the Security Council must act urgently by authorizing the deployment of a multinational police and military security support mission," said Ariel Henri from the UN podium, nearly a year after first calling for such intervention.
Haitians lynched suspected gang members, burned their bodies
On Friday, the US announced an additional $65 million in aid to police in Haiti and also called on the UN Security Council to formally support the deployment of a multinational security mission to help the Caribbean country combat life-crippling violence by of the gangs.
At a meeting in New York on the security situation in Haiti, US Secretary of State Anthony Blinken said the Kenyan-led mission could be deployed "for months". "We really have no time to waste," he stressed.
Last year, Haiti asked for help to fight gangs terrorizing the capital, Port-au-Prince. The Security Council could vote as early as next week on a US-drafted resolution supporting the deployment of a multinational police force, diplomats said.
While the Biden administration is not providing troops, it will work with Congress to secure $100 million in logistical and financial support for the multinational mission. This could include intelligence support, airlift, communications and medical support, Blinken noted.
The $65 million announced Friday is intended to strengthen the ability of Haitian police to deal with gangs, he added.
The US is also imposing new visa bans on former and current Haitian officials, who Blinken says are enabling this violence.
Washington supports Kenya's vision for a three-pronged security mission, including assisting the Haitian police, ensuring the security of critical infrastructure and highways and strengthening law enforcement in the long term, the US secretary of state said.
"We must not abandon Haiti," Kenyan President William Ruto told the UN General Assembly on Thursday.
The parties are wary of backing the unelected government of Prime Minister Ariel Henri, who has said fair elections cannot be held under the current uncertainty. Haiti has been without elected representatives since January.
"My interim government is determined to call elections as soon as possible," Henri said in New York yesterday, stressing that security in Haiti has deteriorated to a "critical point" because "criminals are considered all-powerful." "I'm asking for help so that Haitians can stay in their homes," he said, and again asked for "help to strengthen the Haitian National Police so that it can really respond to the challenges it faces," as well as authorization by the Security Council for this assistance.
This week, the leader of Haiti's most powerful gang called for the armed overthrow of Henri, urging Haitians to take to the streets in protest against the unelected government.
Source: BTA/Desislava Ivanova