We're posting the most read and liked comments this week. This comment has collected over 5,000 of your reads on Actualno.com.
Bulgaria is constantly living in deja vu. If you don't believe it, then you just don't remember enough. For example, you don't remember the year 2013 and how the grain producers started a protest – against the first government of Boyko Borisov.
Why? Clearly why, like almost every protest in Bulgaria – for money. Then it was because of a delay in the European subsidies. Now – because of the Ukrainian grain.
In essence, however, in both cases it is about the same thing – a threat to a sector in Bulgaria that has managed to benefit very well from one of the major distortions in the European Union, namely – the Common Agricultural Policy (CAP). It is for it that the most money is thrown (about 45% of the entire EU budget) – money coming from the pockets of European citizens, including ours. And they are given as subsidies, which is essentially a living government aid and protection against the risk of going bankrupt, especially when money is plentiful. But there is an economic axiom: When there is no risk of going bankrupt, you become lazier and less of an entrepreneur – you won't go bankrupt, why stress too much?
The big problem of our grain producers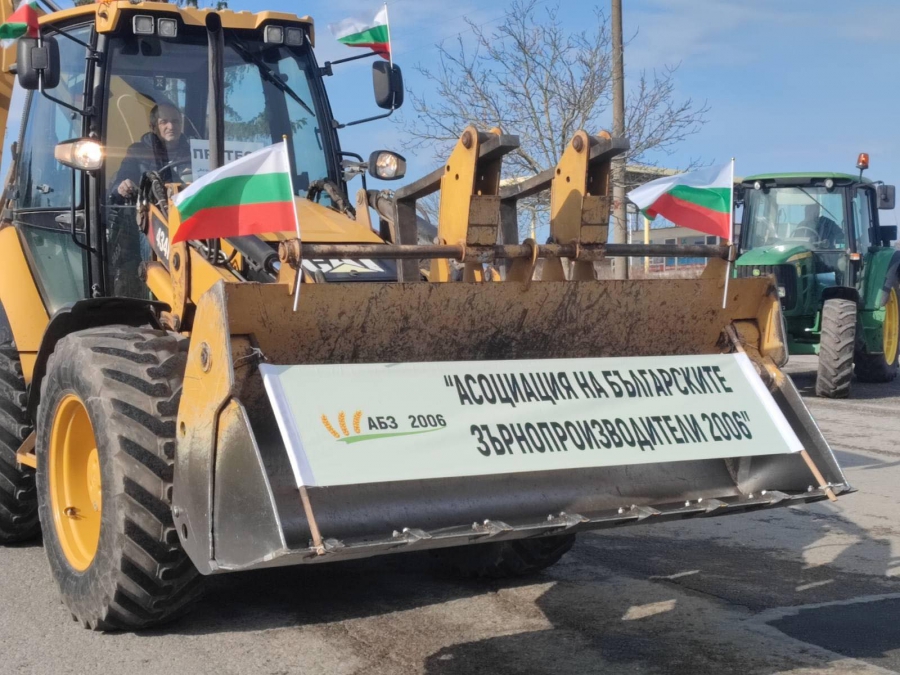 Bulgarian grain producers steal the lion's share of European agricultural subsidies. It's about billions. And they certainly want it to stay that way. And where there is so much money, many interests are bound up – because a lot of money attracts a lot of people who want to get it. So there are certainly lots and lots of money flows in and out of the grain sector that buy influence as well. No one wants to lose money they have already secured. And regarding the issue of the influence of a lot of money – in 2013, so that the grain producers would not have to wait for their European money, which was actually a matter of a month or two, the government of Borisov reached into the fiscal reserve and even held a special auction of government securities. 10 years later, Borisov is in power again – but not as alone as he would like.
MORE: Tens of millions in EU funds for businessman whose name appeared in mass bee poisoning story
However, Ukrainian grain is an existential threat to the euro billions of our grain sector. And not only him – that's why Poland, Hungary, Slovakia, etc. they also grumble. The current situation is just the beginning – if Ukraine enters the EU without an explicit separate agreement on agriculture, people like us and our grain producers will be paying Ukrainians to make grain. Because then Ukraine will be both the poorest country in the EU as a standard, and with the largest agricultural sector and will become a net recipient of European money – DETAILS: Foreign Policy: Ukraine in the EU will be a tragedy for European funds for Eastern Europe
For some an axe, for others – a wedding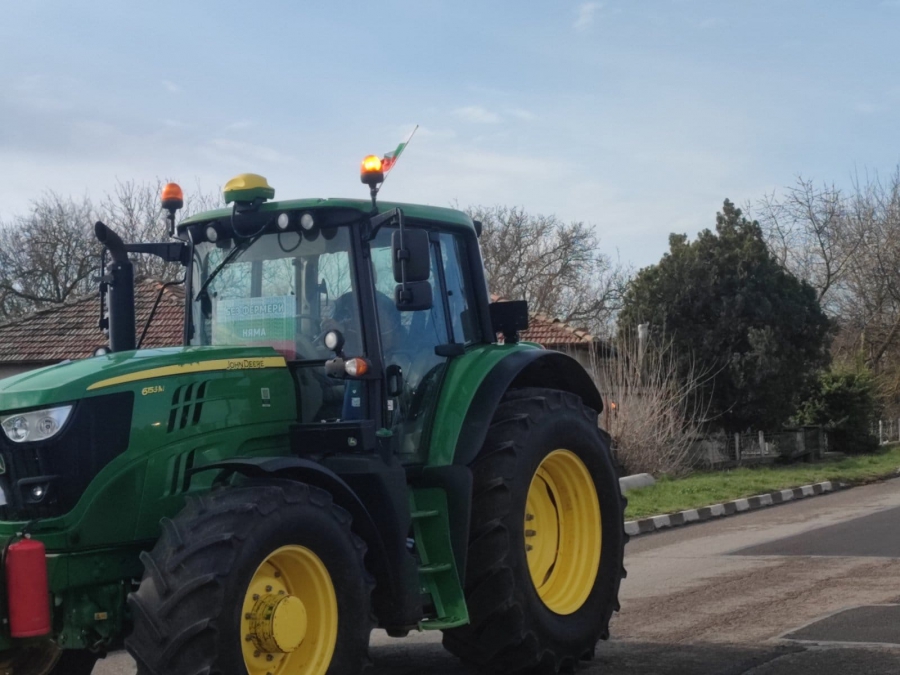 Our grain producers are rightly worried about themselves, but is their trouble a trouble for the whole society? Or for our entire economy? Because Ukrainian grain is cheaper – that is an absolute fact. Ukraine can crush at a low price due to the quantity and volume of not only our grain farmers, but also everyone in the EU – that's why all of Africa is interested in the fact that the export of grain from Ukraine and Russia is not blocked by the war.
Let's just remember how the chairman of the National Association of Grain Producers (NAG) Kostadin Kostadinov twisted in front of BNT on a very simple question – well, do you know where the Ukrainian grain goes, so you're protesting? This question is very important considering what interests ordinary Bulgarians – what will be the price of bread. You have not forgotten, I hope – bread is made from grain. But there is no Ukrainian grain in Bulgarian bread – this is what the president of the National Branch Union of Bakers and Confectioners Mariana Kukusheva says: How much will the bread cost: Prediction of the branch president. Then in which sector does Ukrainian grain compete with Bulgarian grain? And only in one?
One answer – the oil. And the Bulgarian oil producers are not at all against Ukrainian grain, because it is cheaper for them: Who benefits from the ban on the import of Ukrainian grain? The same would be the case for Bulgarian citizens if their bread is made with cheaper and sufficiently high-quality grain (and Ukraine is obliged to comply with certain European quality standards for food, i.e. for grain, and this is spelled out and signed in the Association Agreement of Ukraine with the EU) – because this means cheaper prices. And spoiling the Eurocracy of the sector that sucks the most European funds.
Slight digression, very slight – what do our grain producers think of the Russian grain flooding the markets given the end of the Black Sea grain deal and Putin's massive efforts to destroy wherever he can port infrastructure for Ukrainian grain exports? And one more deviation, not so slight: Where is the Bulgarian grain sold in larger quantities – on the domestic market or on the foreign market? Where is it more profitable for our grain producers to sell – will they say?
What do they want from the Bulgarian Farmers' Union?
Continuation of the ban on the import of sunflower, wheat, corn and rapeseed from Ukraine and introduction of a ban on the import of unrefined oil, fresh and frozen fruits and vegetables, milk and milk products, meat and meat products, live animals, honey and bee products from Ukraine, as well as increasing the control of the origin, quality and safety of the import of agricultural products into the country. Payment to farmers by 30/09/2023 of the full amount of compensation for increased production costs as a result of the war in Ukraine and dropping the aid ceiling. Immediate disbursement of state aid to compensate farmers with 100% failed areas. Providing the necessary funds for the re-notification of existing state aid and for new state aid, including de minimis minimum aid for producers of grapes, potatoes, raspberries, greenhouse produce and tobacco and for livestock breeders and honey producers. Easing the conditions for the interventions under the CAP Strategic Plan with a view to proving the output produced under the interventions for production-related support.
It's interesting how in the first place there are requests for the taste of buckthorns – maybe that's how it happened, there is no intention …
In conclusion – the grain producers are terrorists because of the circumstances. Anyone in their place would be a terrorist – this is the case in Poland, in Hungary, in Slovakia… However, that is why the thing called the state exists – to intervene in such situations and to observe what is the socio-economic interest that affects the most many people. Otherwise, we are at the level of whoever is stronger, he is on top! We also know this level as Mutren!
Author: Ivaylo Achev
PHOTOS: BGNES