Vucic tells what he spoke with Erdogan in Belgrade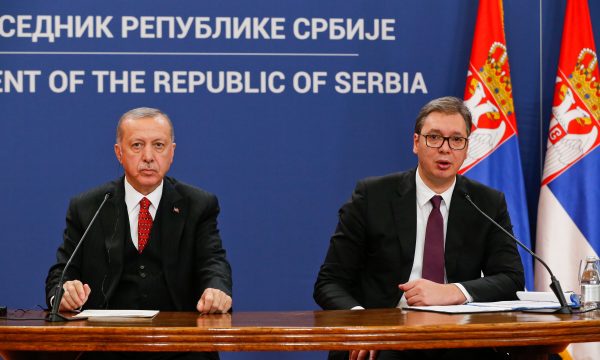 The President of Serbia, Aleksnadër Vučić, has shown that he has spoken with the President of Turkey, Recep Tayyip Erdogan, about the relations between the two countries and the geopolitical situation.
The Turkish president is visiting Belgrade, during a tour in the Western Balkans, where Kosovo is not on the agenda.
"We exchanged opinions on all issues of importance for our two countries, as well as on current geopolitical challenges at the regional and global level," said the Serbian president.
He does not hesitate to call the conversation with Erdogan excellent.
"As always, I had an excellent, friendly and open conversation with Erdogan," Vucic said on Instagram.
The conversation between them was private, without the presence of cameras. /Express