The "visit to the North" that provoked the reaction of the leaders of Lista Srpska, what Osmani said yesterday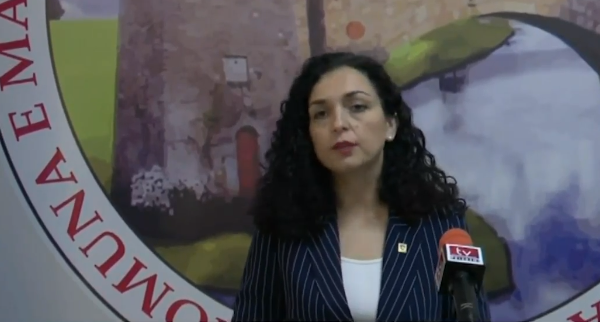 The President of Kosovo, Vjosa Osmani, during her visit to Mamushë on Monday, said that she will soon visit the northern municipalities of Kosovo.
But he says that he will meet with the citizens, adding that in terms of the visions in the Serbian municipalities with their mayors – there must be a will from them as well.
"You know that I have constantly had visits to Albanian villages in the North, as well as to other neighborhoods. "We are in constant discussion with the Minister of Internal Affairs, who is working very closely with the Kosovo Police on the situation there," said Osmani. "We are also in communication with the citizens who live in the north. Of course, very soon I will be there to visit the citizens. As for the visits to the municipalities, of course, there must be will among the mayors of the municipalities, as the mayor of Mamusha had."
Lista Serbe reacted to this statement on Tuesday, telling Osmani that "they don't recognize him as president".
Consequently, they asked her not to visit the northern part, to describe her eventual visit as a "provocation".
Osmani said on Monday that "Northern Serbs should not be afraid", adding that "Kosovo will protect them".
"You have the opportunity to change the license plates that are from the time of Milosevic without spending any money", said Osmani. /Express