The municipality of Zubin Potok claims that the Kosovo Police is illegally building their base there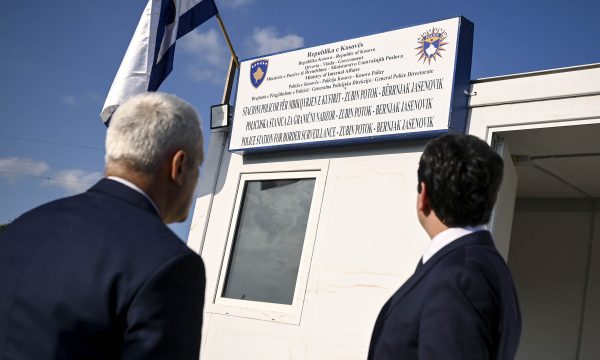 Representatives of the municipality of Zubin Potok claim that a Kosovo police base is being built illegally in the village of Jasenovik of this municipality.
The deputy head of Zubin Potok, Latinka Utviq, has said that the local leadership has received complaints from the residents of the villages of Jasenovik and Gazivode claiming that their private properties have been usurped by the Kosovo police, reports Kosovo-Online, reports Rhewal.
"We did what we could. We have sent a letter to the police station in Zubin Potok and requested that citizens' complaints be directed to the competent institutions in Pristina. We have not received any answer until today", said Utviq.
The spokesperson of the police for the north, Branislav Radović, told the Serbian medium Kosovo-Online that they received a notification from the police station of Zubin Potok regarding the "usurpation of the land".
"A notice has been received of the complaint of the residents of the village of Jasenovik about the alleged usurpation of their property by the company called 'Eskivatori' which carries out several works including excavation, widening of the road and leveling of the terrain. The complaint also refers to the fact that the workers of this company, as well as the construction site, are secured by members of the police armed with long guns and that the members of the police do not allow the authorized municipal inspector for projects or members of the police station of Zubin Potok to enter in that place. They stopped them halfway, identified them and sent them back," says Radovic.
Prime Minister Albin Kurti, accompanied by Interior Minister Sveçla, visited the north of Kosovo yesterday and laid a wreath of flowers at the place where the policeman Enver Zymberi was killed.