"Operations are de-conspiracy", Çuçi ironizes Gladis Nano: When the director doesn't know, the minister will hardly know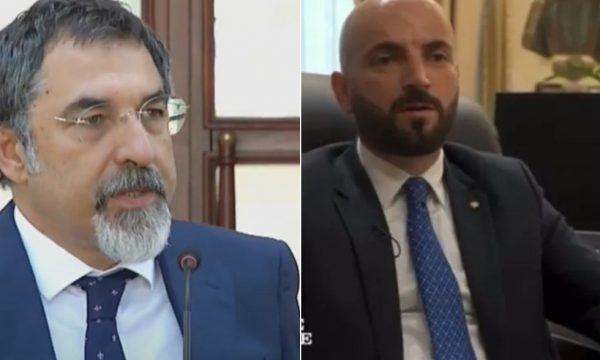 In a statement to the media today, the Minister of the Interior, Bledi Çuçi, spoke about the statements of the former police director, Gladis Nano, about the de-conspiracy of police operations.
Çuci has warned that investigations will be launched regarding these statements and Gladis Nano herself will be included in the investigations.
"It is certainly disturbing and part of the daily work of the state police. Regarding the former director's statement, if the general director of the police knows when he was in office, the minister will hardly know. It is in the information space that the police director has. We will investigate, we will deepen the investigation. The former police director who made this statement will also be included, in order to extinguish the truth. To swallow anyone who deconspirates within the police.", said Minister Çuçi.