Albania's cyber attack by Iran, Kim: When our ally is attacked, the US acts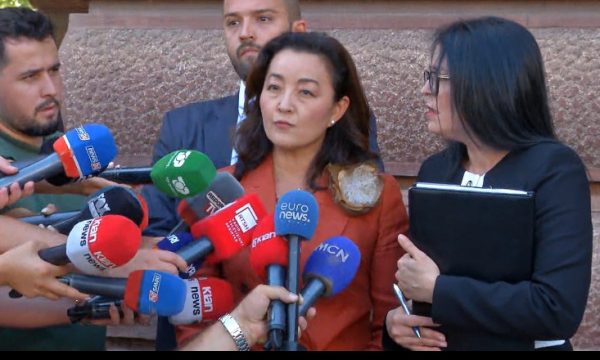 The US ambassador in Tirana, Yuri Kim, said that the United States of America has condemned the cyber attack that Iran has done to Albania on July 15. Kim, while speaking to the media after the meeting with Speaker of Parliament Lindita Nikolla and Deputy Speaker of the Assembly, Agron Gjekmarkaj, said that Iran should be clear that when the US ally is attacked, it will act.
"Let me use this occasion to emphasize the importance of action against the cyber attack against Albania. We saw Prime Minister Rama's statement today at noon, the White House responded immediately and forcefully. It should be clear that when a friend and ally is under attack, the US will take action", forgive Kim.
Prime Minister Edi Rama confirmed today that Iran is hiding behind Albania's cyber attacks on July 15. At the same time, he announced the drastic decision to sever diplomatic relations with Iran, stressing that there is irrefutable evidence that he financed the cyber attack.
/Rhewal