PDK meets: The crisis is deepening, there is stagnation in all areas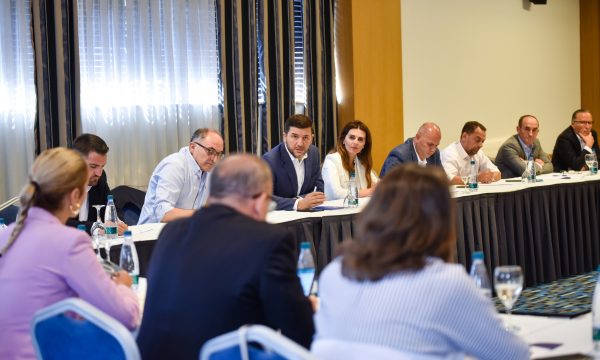 The Chairman of the PDK, Memli Krasniqi, together with the members of the Presidency, the deputies of the Parliamentary Group and the Mayors of the Municipalities led by the PDK, yesterday and today, held meetings to coordinate the political and legislative agendas before the start of the Autumn Parliamentary Session .
In these meetings, the socio-economic and political situation in the country was also discussed, which, according to the PDK, is getting worse every day.
"The economic crisis that is accompanied by a record inflation, the enormous increase in the price of essential products, union strikes and the interruption of education for our children, the lack of capital investments, the extreme discrimination that the Government is doing to the municipalities and many other problems – they require treatment and emergency actions. As a state-forming party, leader of the opposition and leading with 8 municipalities, while co-governing in 9, with the priority of state and citizen interest, PDK will be maximally engaged in all forms and capacities to give its contribution, at all levels of decision-making", the communiqué states.
PDK accuses the current government of abandoning the citizens and turning its back on their problems.
"Destroying the achievements so far, the Government has imposed stagnation in all areas, which has directly affected the deterioration of the lives of our citizens. In the Presidency, the Assembly and in the Municipalities – the Democratic Party of Kosovo will work and demand that the state and the Government be closer to the citizens in their most challenging period after the war, while in the Cabinet for Good Governance, we have drawn up the vision for the new governance of the country, for the future of our citizens, without distinction. There is no other way!", it says at the end.