IS claims responsibility for attack outside Russian Embassy in Kabul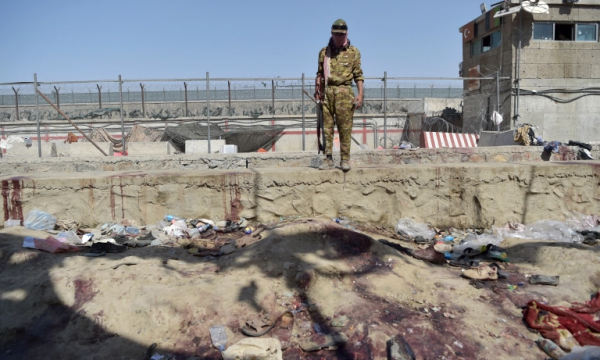 The extremist group (IS) has claimed responsibility for the suicide bomb attack near the Russian Embassy in Kabul.
As a result of this attack, at least six people died, including two Embassy workers.
An IS militant "blew himself up in an event attended by Russian workers" near the Embassy in the Afghan capital, the extremist group said in a statement published on September 5 in Telegram.
Four Afghans were also killed in the attack, and 10 others were wounded, said Kabul police spokesman Khalid Zadran.
The Russian Foreign Ministry said in a statement that the attack took place in the morning hours in Kabul, near the Russian Embassy.
The statement did not provide details about the victims, but Russian media reported that a diplomat and a security official were injured.
The spokesman of the Kremlin, Dmitry Peskov, has considered the incident as a "terrorist act".
Speaking to reporters in Moscow, he described the attack as "absolutely unacceptable".
Investigations into this case are said to be ongoing.
Russia is one of the few countries that has opened an embassy in Kabul since the Taliban took power in August last year.
The international community, including Russia, does not recognize the leadership of the Taliban in Afghanistan.
Taliban militants have taken power after the departure of the international coalition – led by the United States – from Afghanistan and the dissolution of the previous government. /REL