"Friends, the time has come", Boris Johnson's last speech as Prime Minister of the United Kingdom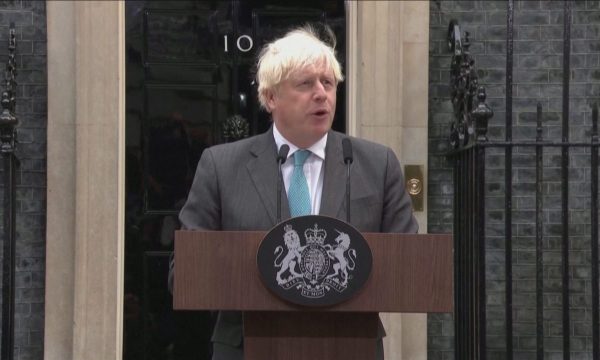 Boris Johnson gave his last speech as Prime Minister of the United Kingdom.
Outside 10 Downing Street, 'BoJo' defended the government's work as he lashed out at Tory leaders, claiming they changed the rules to force him to stand down despite getting the best result in the last election. well into decades.
In front of family, closest friends and colleagues, he offered his support for the incoming Prime Minister, Liz Truss.
"We have and will continue to have the economic strength to give people the money they need to overcome this energy crisis that has been caused by Putin's savage war. And I know that Liz Truss and this compassionate Tory government will do everything we can to get people out of this crisis, and this country will get through it and we will win. If Putin thinks he can succeed by blackmailing or bullying the British people, then he is completely wrong," Johnson said.
After his farewell speech, Johnson flew to Scotland, along with Prime Minister-elect Liz Truss, to meet Queen Elizabeth to complete the transition.
During the late afternoon, Truss will address the nation in Downing Street. It is also expected to start with the formation of her cabinet, with the secretary of the interior, Priti Patel, and the secretary of culture, Nadine Dorries, who have resigned.
Truss was appointed leader of the Conservative party after winning with 57 percent of the vote over rival Rishi Sunak, thus taking the leadership of the government. Among the first decisions, he promised to reduce taxes and freeze electricity bills, as measures to help citizens cope with the increased cost of living./A2CNN