Today's incident with Rrahman Jasharaj, VV tries to present it as an attack by teachers on the old man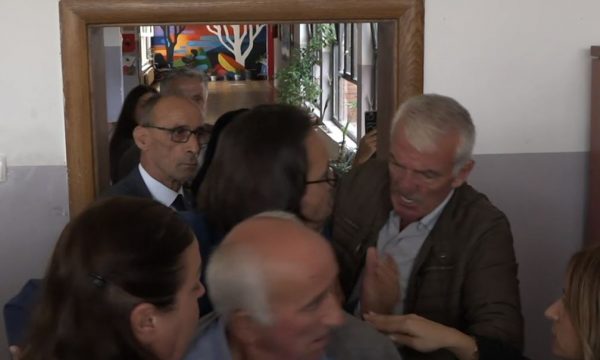 The Advisor for Legal Affairs of the Minister of Education, Valdrin Dervishaj, has commented on the physical attack that happened today against the president of SBASHK, Rrahman Jasharaj, presenting it as an attack on the person who carried out the attack.
According to Dervishaj, the person who attacked Jasharaj was demanding the rights of his nieces and nephews.
"A former chief of staff of the Minister of MESTI and a candidate for a political position from the opposition parties rush to an old man who demands the right of his nieces and nephews", he wrote on Facebook.
"The influence and pressure until yesterday at midnight and in the dark, today also publicly in front of the cameras. What cruelty", he wrote.
This morning, at the "Ismail Qemali" elementary school in Pristina, a citizen attacked the head of the education trade unionist, Rrahman Jasharaj. The Prosecutor's Office told Express Newspaper that they have started investigations into the attempted attack on Rrahman Jasharaj.
Jasharaj said today after the incident that there was an attempt to attack him "by a parent". He said that he can be attacked even on the street. "A parent wanted to attack me, it was tendentious – I can be attacked even on the street", declared Jasharaj after the incident.
After this incident, the grandfather of the student has declared to the media, calling Rrahman Jasharaj as an "enemy of the students".
"I enrolled my granddaughter in first grade this year. I came to ask if the class is starting or not. I entered the hall where the meeting of the Syndicate was being held. I saw, the enemy of these students, that I do not offend anyone else, only him personally. He has taken a stubbornness in himself and divided both teachers and education. This is the enemy, blacker than the goat", he declared after the clash in the classroom. /Express newspaper