The gang of Albanians in England is destroyed, they kept cannabis like in the movies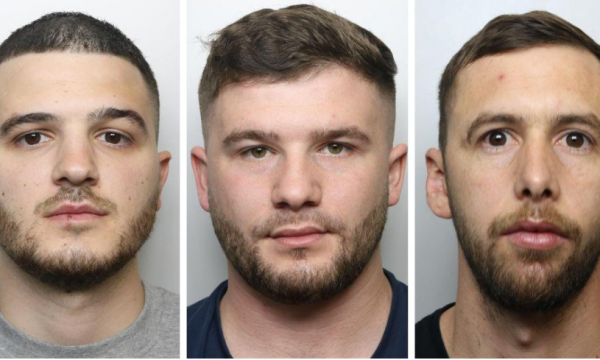 An Albanian gang was destroyed during an operation by the English police.
Albanians had set up cannabis farms in England, renting houses and using false documents.
The three Albanians arrested had made sure to create passages, as they had well hidden the cannabis farms. The English authorities have informed that the place where the Albanians grew cannabis could only be reached by digging underground or through the closet doors in the attic.
Klesti Gorcellari, 24, was jailed for seven and a half years, while trusted member of the organization Isuf Roshi, 24, was sentenced to five years in prison. Armando Sulce, 27, of Tern Street, Canterbury, Bradford, was jailed for 4 years.
On Friday, Andrit Toci, 33 years old, and Revi Shehu, 25 years old, who played a limited role in the drug network, were also sentenced to 12 months in prison.
Toci was caught at a cannabis plant in Wayland Avenue, Worsbrough, Barnsley and Shehu at a drug farm in Thurston Gardens, Allerton, Bradford. Both pleaded guilty to manufacturing cannabis.
Two other members of the organization are in custody after their cases were adjourned. Elvis Abedin, 27, and Mario Tafa, 22, both of Kellett Lane, Lower Wortley, Leeds, are expected to be sentenced next month.
West Yorkshire Police and the immigration service carried out searches at addresses in Bradford, Keighley, Leeds and Barnsley.
On July 7, 2021, a large coordinated operation was conducted to search the network of rented properties.
During the operation drug farms were discovered hidden behind false panels and doors and in unsafe pits which had made the properties unstable. Access to the cannabis plants was through cupboards, under kitchen cupboards and through well-concealed entrances and exits and attic hatches. /abcnews.al