Alibeaj: DP's 3 priorities, the government does not let itself down with empty rhetoric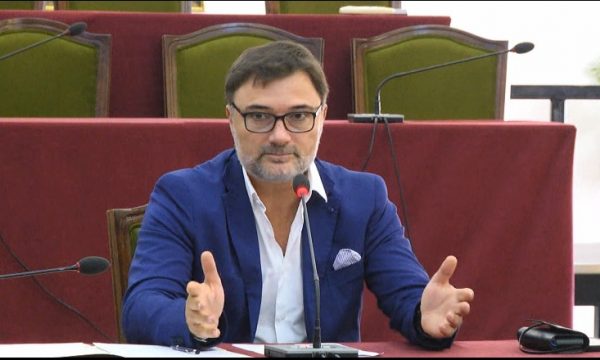 The Chairman of the DP Parliamentary Group, Enkelejd Alibeaj, at the meeting of the parliamentary group before the start of the new parliamentary session, presented the priorities of the opposition based on three main pillars:
I. Legislative reform;
II. Protection of citizens' interest;
III. Control parliamentarian.
"We were in a conflict with the person who focused the opposition action, this is the moment to focus only on the problems of the citizens, the solution is the way to convince the Albanians that our solution is the right one, the arrogance of the government is defeated with an offer, not empty rhetoric , with real distance, not with selectivity and games of interests, I propose our priorities, in 3 main pillars, legislative reform, protection of citizens, parliamentary control. The first is the electoral and territorial reform, the priority is closing these 2 reforms. They are essential for the protection of interests. The second, the decommunization of society".
In order to leave behind the conflict within the DP, the head of the Parliamentary Group of the DP said that the opposition should focus only on the problems of the citizens to offer the solution.
"We believe that the solution is the way to convince the Albanians that our offer is the right one in the face of the government's propaganda and arrogance. To tell every Albanian that we are not all the same in the parliament. We are convinced that the government's arrogance is defeated by the offer, not by empty political rhetoric. With alternatives and not stale jokes. With concrete denunciations and not with accusations thrown in the air. With real distancing towards corruption and oligarchs, not with selectivity and playing of interests." Alibeaj said.
/Rhewal