Rama "risks" again in statements against Russia: Putin is doing everything to create a new fuse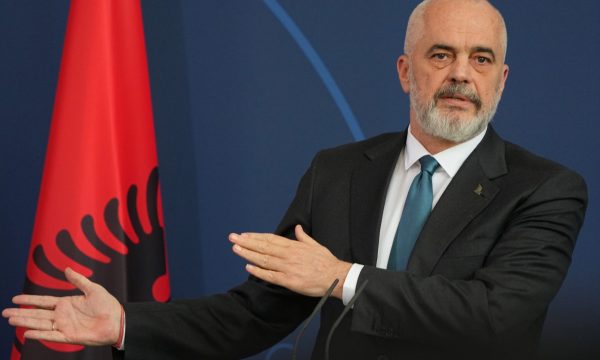 In a conversation with the representative of the prestigious Der Spigel, Prime Minister Rama did not hide his concern about the danger posed to peace in the Balkans by the Russian threat.
Rama stated that Russia would be satisfied if there was a conflict in the Balkans, adding that they often mention Kosovo and stir up problems to create a new fuse.
"Russia would be pleased if something moved in the direction of the conflict in the Balkans. Have you heard how many times Putin mentions Kosovo in his speeches? "He repeats over and over: "Kosovo, Kosovo, Kosovo". The head of the Kremlin incites "the most painful of all unresolved problems" in the Balkans and does everything to create a new fuse. Rama said.
We recall that earlier, during the work of the Strategic Forum of Bled 2022, faced with the question of what position he will take in the face of the Russian offensive, taking into consideration the arrest of two Russians who tried to enter the arms factory in Gramsh, Rama said that Albania does not need Russia.
He emphasized that Albania is much less dependent on Russia for gas, unlike what happens with Europe or Serbia.
"Albania is unique in that it does not have gas, we do not need Russia. Our history has been such that we do not have any kind of feeling towards Russia, because in the Soviet empire, Stalin fell gracefully, while we kept him even after the fall of the Berlin Wall. We are 100% renewable energy. We are happy when God cries, because there are springs of water." said Rama during his speech at the Strategic Forum of Bled 2022.
Vučić's position between the EU and Russia is understanding, due to the history and support that the latter is showing by supplying Belgrade with energy and gas. This and the fact that the Serbian public opinion, unlike what happens in Albania or in other countries in the Balkans, overwhelmingly supports the Russian intervention in Ukraine.
"80% of Orthodox Serbs think positively that Putin is just showing the West his balls in Ukraine… if we can say so. In Albania, on the other hand, approval for Putin's actions was only 0.7%. Sympathy for Moscow is "strong" in Serbia, even "very strong" in Republika Srpska, where the majority of Serbs in Bosnia-Herzegovina live. In Montenegro, on the other hand, there is a deep division between the Montenegrin and Serbian population: "We must be aware that this influence can turn into something terrible". tha Rama for prestigious Der Spigel.
Despite this, Rama remains convinced that regional cooperation is required if we want to maintain peace and overcome the wounds of the history of wars.
/Rhewal