Britain's new prime minister, BBC: Truss candidate promises solution to energy crisis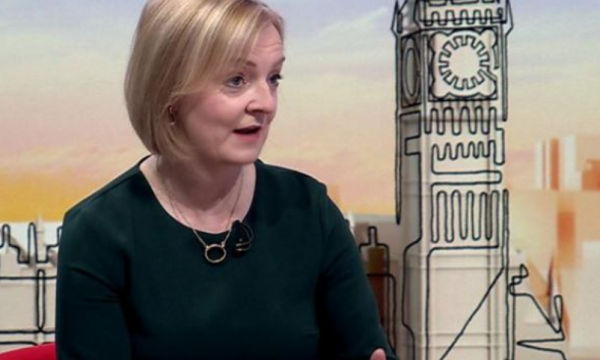 The next day, the new prime minister of Great Britain is announced. One of the biggest challenges of the new head of the executive in Britain will be the solution to the energy crisis.
Britain's prime ministerial candidate Liz Truss has promised to announce a plan to deal with high energy costs within a week if she becomes prime minister on Tuesday, the BBC reports.
However, she did not reveal details, saying that she will first need time in order to finalize the exact proposals.
On the other hand, her rival Rishi Sunak said he would target further payments to the poorest.
One of the two contenders will be announced as the next Tory leader on Monday and will replace Boris Johnson in Downing Street the following day.
They have been pressed to explain how they would protect households with rising bill prices, as well as help businesses, which are not covered by the domestic price cap.
Speaking on BBC One on Sunday with Laura Kuenssberg, Foreign Secretary Truss said action on energy bills would be "vital" for people and the economy.
She added that further support would need to go "hand in hand" with a plan to increase domestic energy supplies, arguing that the UK had become too dependent on international energy prices.
Meanwhile, Sunak said that further energy payments for pensioners and those with low wages, beyond those he announced as chancellor, should target pensioners and those with low wages.
He has argued that his suggested cut in VAT on energy bills would also provide a boon for everyone.
He also said he could not rule out winter cuts to ration supplies as the situation was "serious" and "every tool in the toolbox" would be needed.
"Of course we don't want to be in that situation, but I think it's responsible not to rule it out," he added.
Meanwhile, Truss has promised to deliver around £30bn of tax cuts in an emergency budget later this month if he wins. /Abcnews