The second night in Belgrade, Rama and Vučić in moments of relaxation by the river Sava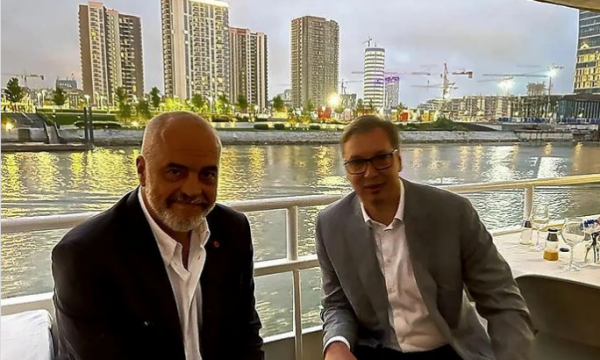 The Serbian President, Aleksandër Vucic, and the Albanian Prime Minister, Edi Rama, tonight enjoyed a moment of relaxation by the Sava River in Belgrade.
Vucic has published this photo with Rama relaxing on his account on the Instagram social network, saying that he is proud of the friendship they have established with Albania in recent years.
"Proud of Belgrade on the water and the friendship with Albania that we have established over the last few years," wrote Vucic.
Otherwise, today is the second night of Rama's stay in Belgrade, where the next summit of the "Open Balkans" is being held and where several agreements are expected to be signed between the three leaders, the Albanian Prime Minister, Edi Rama, the Prime Minister of North Macedonia, Dimitar Kovacevski and the President of Serbia Vučić.