Stabilize blood pressure, using only this natural juice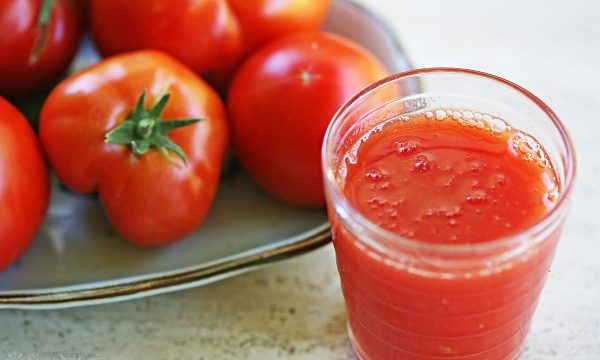 A research has shown that consuming a glass of squeezed tomatoes every day is a very easy and natural way to lower blood pressure and prevent the risk of heart disease.
According to a report from "Food Science and Nutrition", a Japanese research has shown that in the experiment, people who had consumed a glass of tomato juice every day for a period of 12 months, had a decrease in the amount of cholesterol in the blood. as well as lower blood pressure.
This research was done by Tokyo Medical University, and used 184 males and 297 females in this as part of the experiment. These participants had to drink tomato juice for a year. At the end of the study, the researchers showed that 94% of the participants who had had problems with high blood pressure had improved by the end of the year.
According to the report, tomato juice was able to reduce the levels of triglycerides, blood fat and bad cholesterol. This study is not 100% accurate and has some shortcomings. First, the participants were not asked what other foods they were fed, and it is still not known exactly what has influenced the reduction of these parameters.
Every year, 610,000 people die in the United States alone as a result of heart disease. For this reason, experts are looking for alternative treatments to help patients.
However, in addition to improving hypertension, tomato juice has other benefits. They contain antioxidants, vitamins and other nutrients for the body. Tomatoes also serve to improve fertility in men and reduce the risk of cardiovascular disease.