Bërnabiq 3 years ago for Kosovars: They are people who came down from the mountain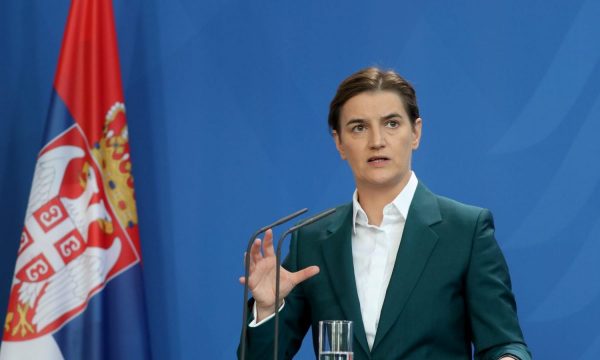 The Prime Minister of Serbia, Ana Brnabić, will visit the Republic of Kosovo for the first time this Monday.
But the Serbian prime minister, in May 2019, severely insulted the Kosovars, calling them "people who came down from the mountain".
"You are dealing with people who have actually come out of the mountain. For them it is the same whether there is a war there or not, and that worries me", said the Serbian Prime Minister.
She made such a statement in the presence of the European Union delegation led by Sem Fabrizio.
Such an insult of hers had provoked great reactions in Kosovo, including Vjosa Osmani, who is now the president of the Republic of Kosovo.
At that time, Osmani, a member of the Assembly of Kosovo, had called such a statement a fascist statement.
Behgjet Pacolli, Petrit Selimi and Doris Pack also reacted strongly.
Serbian Prime Minister Ana Brnabić says that the situation in Kosovo scares and worries her, because "you are dealing with people who have literally come out of the woods". pic.twitter.com/VFD1YMRYQm

— Radio Free Europe (@RSE_Balkan) May 30, 2019