Balotelli on his bad reputation: It comes from some mistakes I made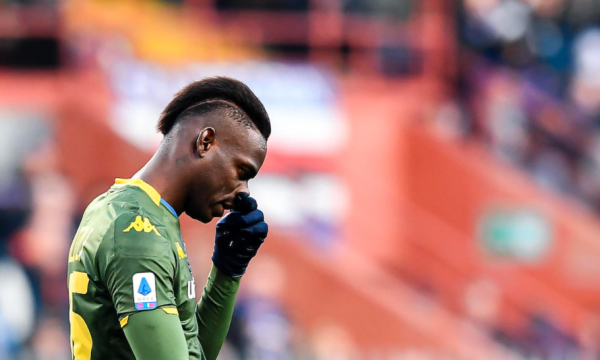 Mario Balotelli talks about his bad reputation and hopes to 'win again' at his new club Sion.
The Italian has joined the Swiss club after a season at Adana Demirspor where he scored 19 goals in 35 appearances, earning a call-up to the Italy national team in January 2021, two months before the Azzurri's elimination from the World Cup play-offs.
Balotelli was not included in the squad for the match against North Macedonia in March.
"I don't see myself as a star, I like the way Sion approaches me, I'm happy to play in a league I don't know, close to my home, in a place that makes you live more peacefully than others," he said he in his press conference, quoted by La Gazzetta dello Sport.
"I was 98% sure I was going to Zion after the first conversation. I wanted to leave Adana, but all parties had to find the right arrangements. It's never easy when you have a contract," he said.
Balotelli hit out at Vincenzo Montella after his last match in Turkey with the former Fiorentina and AC Milan boss claiming the club 'expected more' from Balotelli.
The Italian striker finds another compatriot on the Sion bench: Paolo Tramezzani, a former Italian defender who played for Inter, Tottenham and Atalanta.
"I'm happy to have him as a coach, contrary to what people think, I've had a good relationship with most of the coaches I've had.
"I don't know him [Tramezzani]
personally, but I immediately liked his personality," said Balotelli, who was asked to comment on his alleged 'bad reputation'.
"It comes from some mistakes I made and a lot of conversations from people I don't know," explained the former Inter and Milan striker.
"It's been a while since I last won something and it would be nice to win again," he concluded.
Balotelli scored 52 goals in 141 appearances in Serie A with Inter, Milan and Brescia. The last time he played in Italy was in the 2020-2021 season with Monza in Serie B, but he scored just six goals in 14 appearances for Brianzoli.