"When will you understand that you don't do it for music", Luana Vjollca answers the follower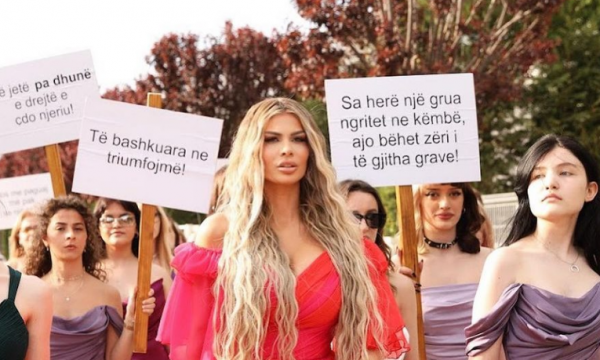 Luana Vjollca was one of the well-known characters who participated in yesterday's protest for the protection of girls and women, starting from the case of the abuse of the 11-year-old girl in Kosovo. He also conveyed the message through social networks as he shared something he had previously realized for the project "Thuaje".
Among other things, Luana has also shared some photos where she appears with slogans while writing: "No, I have not preceded it, I have simply shown a reality that unfortunately happens so much and so often in this country, I tried to prevent it with such force how much I have, but I didn't make it either, because we all have to be together to make it!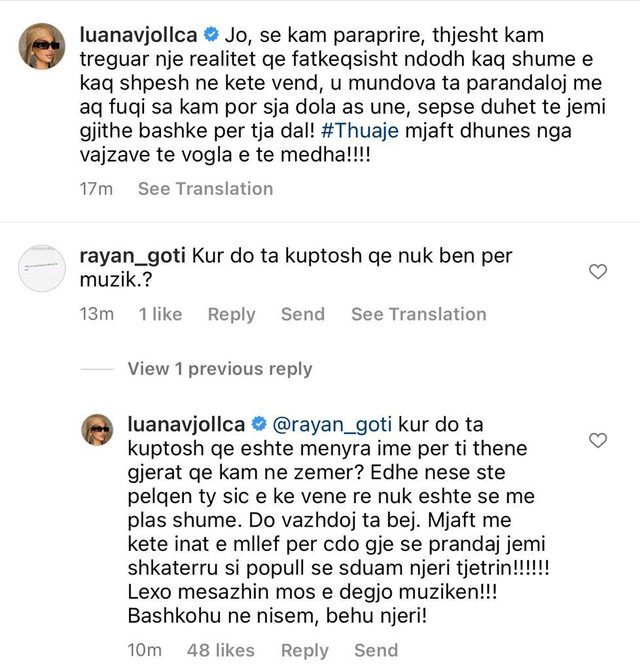 /abcnews.al