Mihajllovic: Serbia and North Macedonia will jointly invest in overcoming the energy crisis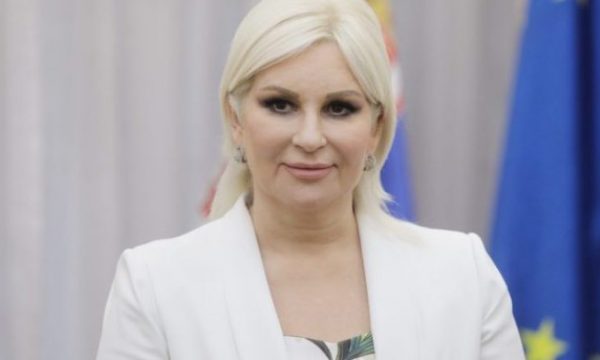 "The "Open Balkan" initiative represents an opportunity for Serbia, Albania and North Macedonia to jointly implement projects in the field of energy, mainly in the field of new capacities and to strengthen energy security", said the Serbian Deputy Prime Minister and Minister of Mines and Energy Zorana Mihajllovic.
"The "Open Balkan" initiative is an excellent opportunity for connection and cooperation for a greater flow of people, goods and capital, as well as for joint projects, Mihajllovic said today in Belgrade, where the First International Wine Fair is held, Food and Tourism.
The fair is organized within the "Open Balkans" Initiative.
She emphasized that the prime ministers of Albania and North Macedonia are coming to Belgrade today and that this meeting will be fruitful.
"We also have a joint energy crisis group, which we talked about recently in Tirana. We have several projects with North Macedonia that we plan to implement. One is the gas pipeline with a capacity of 1.4 billion cubic meters of gas that will cost around 20 million euros. We are also discussing the possibilities of building a joint solar power plant", said Mihajllovic.
When it comes to Albania and the construction of a new LNG terminal, he added, we are discussing the possibilities for Serbia to be part of that project.
"That terminal must operate for two years. It will have a capacity of five billion cubic meters of gas and it would be very significant to have supply opportunities. What is important for all three countries, which we have also discussed, is the common balancing of electricity, given the fact that we all have facilities that use renewable energy sources and the plan is to increase them", emphasizes Mihajllovic.