Another accident with death in Farka, Tirana, the truck collides with the traffic divider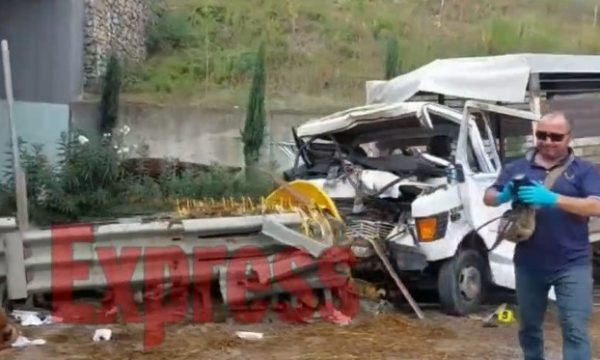 An unidentified person has died in the area of ​​Mjull Bathore in Tirana.
The tragic accident happened this Wednesday morning, while the driver was driving a pick-up truck and then collided with the traffic divider.
This is the third fatal accident that happened this Wednesday. A little earlier, a 25-year-old woman died in the backyard as a result of a drugged driver who hit her with a car.
A pedestrian also died in Fier after being hit by a car this Wednesday morning.
Police notification:
On 31.08.2022, in Mjull Bathore, a truck-type vehicle used to transport calves collided with the traffic divider and as a result the driver of the vehicle, still unidentified, died.
The investigative group is at the scene and is working to clarify the circumstances of the accident and identify the victim.
The materials were passed to the Prosecutor's Office for further procedural actions.