Memli Krasniqi does not go to the meeting with Kurt: We only meet for the final agreement on mutual recognition (Document)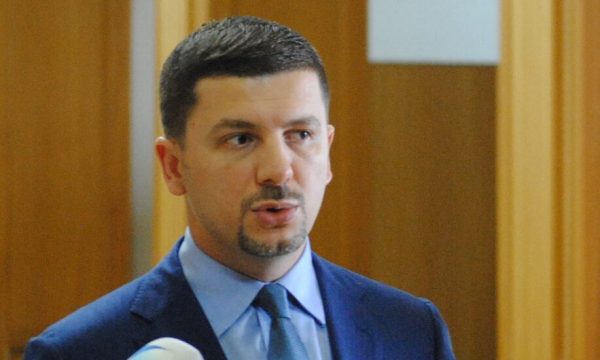 The chairman of the Democratic Party of Kosovo, Memli Krasniqi, will not participate on Tuesday in the meeting that Prime Minister Albin Kurti has invited with the representatives of the opposition parties.
The leader of the largest opposition party, Memli Krasniqi, has responded in writing to Prime Minister Albin Kurti.
"Currently, all we are seeing is that the dialogue has slipped to the technical level, including the recycling of past agreements. Regarding the implementation of the responsibilities you have as the leader of the Dialogue, I encourage you to continue your commitment and to the government to respect the legal decisions that ensure reciprocity in relation to Serbia, as well as the rule of law and free movement throughout the territory of the Republic of Kosovo. However, I do not consider that at this moment there is an emergency situation to meet and discuss these responsibilities of yours. However, I remain open and ready to meet with you at the moment when there is progress in the Dialogue process and a concrete discussion for reaching the final agreement, which aims at mutual recognition", said PDK head Memli Krasniqi.
He said that the position of the Democratic Party of Kosovo remains the same and consistent, in support of the Dialogue, focused on reaching the final agreement, which brings mutual recognition between the Republic of Kosovo and Serbia and which enables Kosovo's membership in the UN, NATO and the EU, maintaining the sovereignty and territorial integrity of the country.
"In the Dialogue process, we have given you and the Government the necessary space to carry out your duties in defense of the country's interests, considering that this process has no alternative for achieving peace and our state goals. Because, we have never seen the Dialogue with Serbia as an internal political battle", said Krasniqi. /Express newspaper